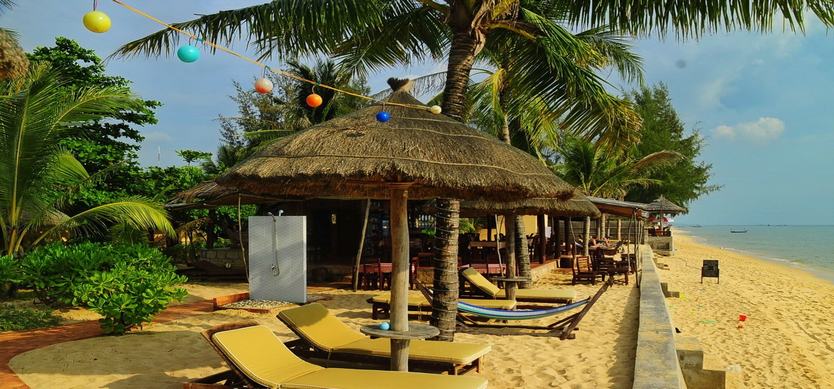 If you are looking for a place to stay when traveling to Phu Quoc, Beach Club is the place for you. With the modern facilities and friendly staff, Beach Club ensures to bring you the most comfortable stay when coming there.
Address: Ap Cua Lap, Xa Duong To. Phu Quoc Island, Kien Giang Province, Vietnam
Tel: 84-77 3980998 FAX: 84-77 3980998
Description
Built right on the beachfront, Beach club has 5 rooms and 4 bungalows, alongside the restaurant and bar. We are on one of just two parts of coastline in Vietnam that can boast a sunset, and we have some wonderful ones!
The bungalows and rooms are built in a traditional rustic style, and feature en-suite bathrooms (with hot water showers in the bungalows), and bedroom fans.
The bungalows feature a stone-built bed, which incorporates a slatted bamboo base under the mattress. There is no better way to end the day than to watch a stunning sunset* and then be lulled to sleep by the sound of the waves breaking gently on the beach!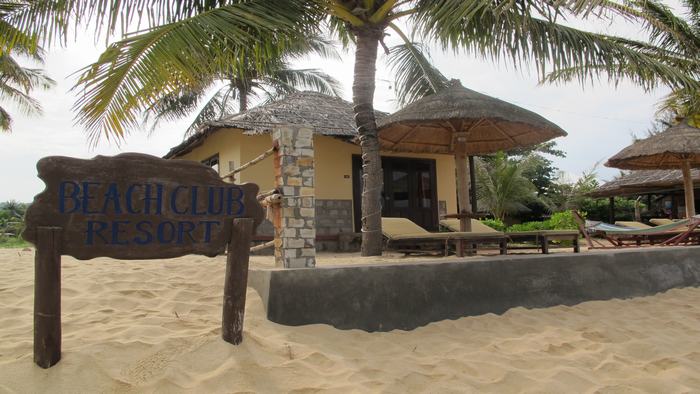 Beach Club Resort
Room
Bungalows (4)
Thatched roof bungalow on the beach, with private bathroom (hot water shower), bedroom fans and double bed.
Rooms (5)
Spacious accommodation with bedroom fans, double bed, and private bathroom. As with our bungalows, the rooms are of a traditional design with thatched roofing and wooden and bamboo fittings.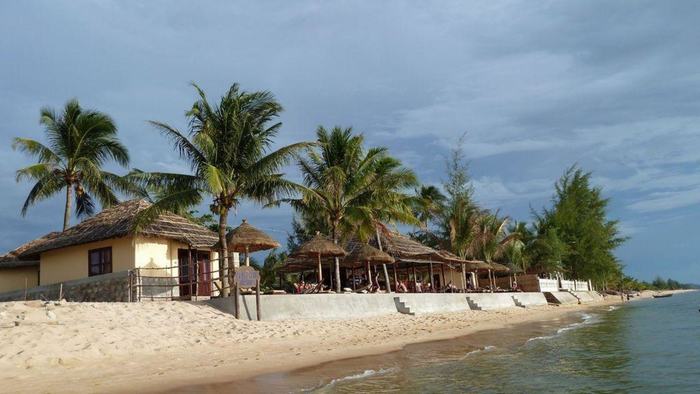 Beach Club Resort
Facilities
Offering a wide range of home-cooked Vietnamese and International dishes, as well as some genuine local Phuquoc seafood specialties, everyone is welcome to relax and dine in our informal beachfront restaurant. Our menu is too extensive to feature here, and our staffs are always willing to help you choose dishes based on the catch of the day!
There are also a lot of interesting things waiting for you on Phu Quoc island. Take your backpack and travel now! Visit our website to get further information about traveling to Phu Quoc. Hopefully, it helps you. Have a nice trip!