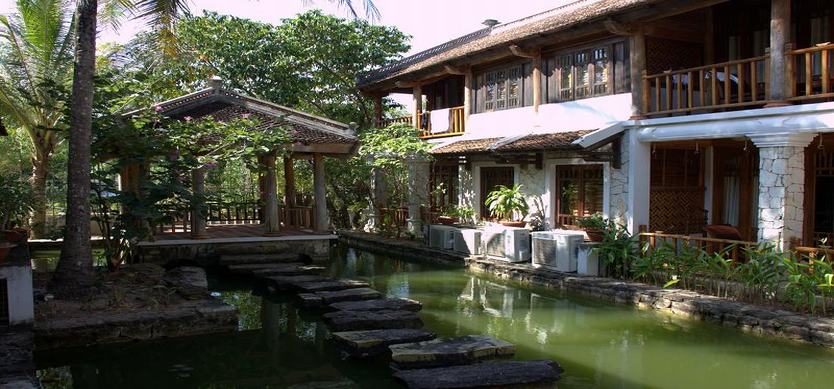 Your Phu Quoc island tours would be incomplete if you do not stay at Long Beach's Ancient Village Resort & Spa. Come here and find out what the resort can bring to make your trip unforgettable.
Address: 100 Tran Hung Dao Street, Lot 1, Duong Dong Town, Phu Quoc Island, Kien Giang, Vietnam
Tel: 84-77 3981818
Fax: 84-77 3981622
Email: [email protected]
Website: http://www.longbeachvn.com/
Description
Long Beach's Ancient Village Resort & Spa, the first five-star Resort in Phu Quoc, Vietnam. Created from nature using traditional crafts. Its life is given by gentle, warm and attentive hospitality – your own realm, rich in peace and pleasure.
Bountiful amenities at the resort include two free-form swimming pools, spa with indoor and outdoor treatment rooms, sauna and hot tub, a fitness room and many more facilities.
Room
111 appointed guest rooms offering a tantalizing blend of history, charm, and allure.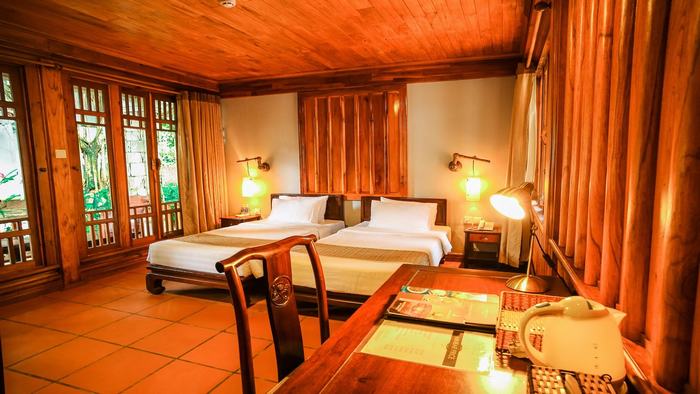 The Ancient Deluxe Room
36 Ancient Rooms
30 Ancient Deluxe Rooms
6 Ancient Suites (Duplex accommodation)
38 Beachfront Rooms & Suites 1 Presidential Suite
– All rooms and suites have been complemented and themed around the North Vietnamese style creating an atmosphere of quiet serenity that you will find throughout the resort.
– With wooden furnishings abounding all rooms and suites, even with individual balconies or verandas.
– Long Beach's Ancient Village Resort & Spa offers different categories of luxury rooms catering to the individual preferences and desires of our guests!
Facilities
Ancient Dining
Our Culinary team uses the fundamentals from the tropical kitchens of the spice route thus blending flavors from Asia, Africa, and Europe.
Restaurant Lotus
Under a canopy of the Ancient roof, set on the edge of the Resort's magnificent lotus pond, the restaurant serves the fine taste and feel of the Vietnamese outback infusion with Western delights.
Overlooking the resort is a striking replica of a lotus scenery and the Ancient Passage. The "Restaurant Lotus" showcases fine Fusion cuisine and wines.
Offering romantic views of the lotus pond and Ancient gardens, indoor, outdoor and even over-water dining options for breakfast, lunch and dinner daily, as well as an elaborate Sunday Brunch.
Our renowned Chef prepares the authentic cuisine to tantalize your palate, while our professional, courteous staff provides impeccable service. Every night we surprise with a different Theme buffet.
Hope that with the excellent of the resort, you will have memorable experiences here. If you concern more about what to do in Phu Quoc Island, you can visit our website. Share this article with others if you find it useful. Thank you!