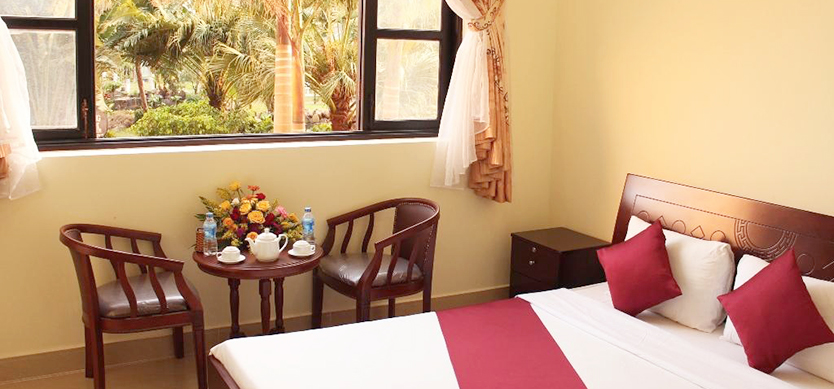 Phu Quoc is Vietnam's largest island located in the Gulf of Thailand. Lying in the main flow of traffic near the international airport, Thai Binh Duong hotel possesses spectacular scenery and looks over one of the most picturesque beaches in Phu Quoc, Vietnam.
General information
Address: Cua Lap, Duong To, Phu Quoc, Kien Giang, Vietnam
Tel: 84-77 3994823
Fax: 84-77 3994824
Website: http://www.thaibinhduonghotel.com/
Description
As a subsidiary of the Cantho Agricultural & Animal Products Imex company (Cataco), Thai Binh Duong Hotel is situated in Cua Lap, Duong To, Phu Quoc, Kien Giang.
It takes just one hour from HCM or half an hour from Rach Gia to Phu Quoc by plane. From Rach Gia, you can also take a hydrofoil to Phu Quoc in some 2 hours.
Rooms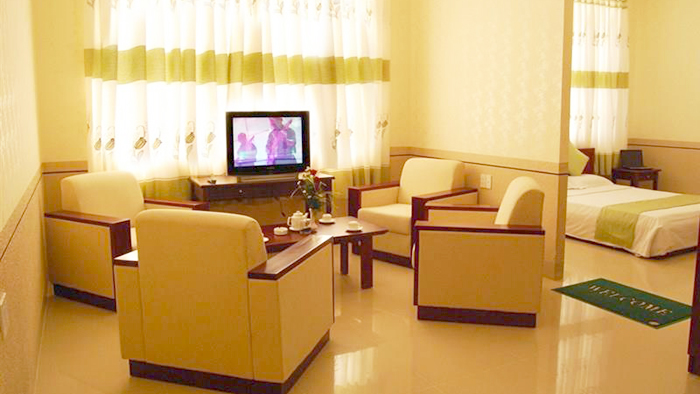 The cozy rooms at Thai Binh Duong hotel
Thai Binh Duong is a high-grade resort servicing 47 rooms and 36 bungalows.
Facilities
Thai Binh Duong features a chain of restaurants: Sea view Restaurant, Terrace Restaurant specializing in serving European, Asian cuisines, especially fresh seafood, too.
The resort also offers massage, karaoke, swimming pool, bathing ground, playing ground, beach volleyball, island tour, custom tour, coral diving, and squid angling, etc.
Our professional and courteous staff is waiting to host your stay and guide your experience through responsive service, thoughtful recommendations and a visible passion for turning your brief visit into a lasting memory.
From the terrace, the restaurant offers a widely magnificent panorama on the sea and mountain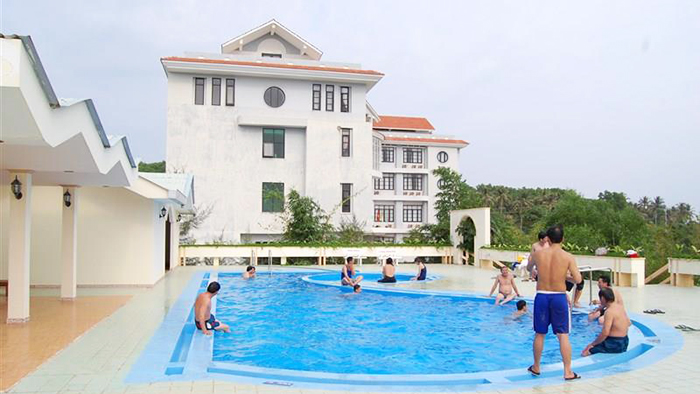 The private swimming pool at the hotel
Thai Binh Duong is an ideal destination for your holidays in this tropical land. If you need information about Phu Quoc tours as well as where to go in Phu Quoc island, feel free to contact us or visit our website. Thank you.