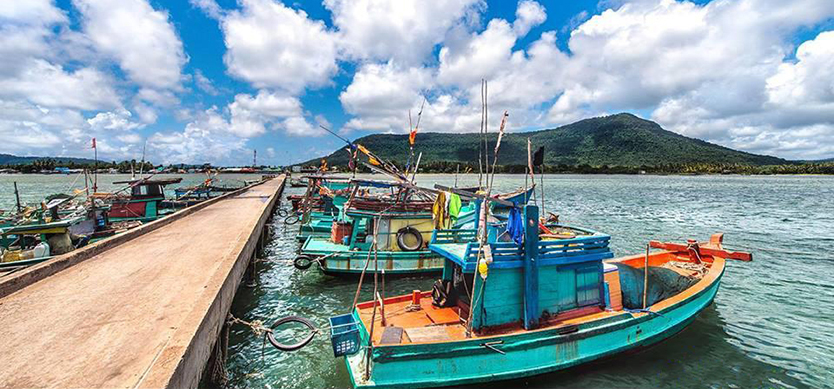 Owing beautiful beaches with the long white sand, Phu Quoc impresses people all around the world and attracts a huge number of travelers visiting each year.
Here is a review of Jennie from England who had started product development work for Reebok.
Part of her orientation was two months in Vietnam. Toward the end of her time in Ho Chi Minh City, she flew to Phu Quoc for a weekend getaway.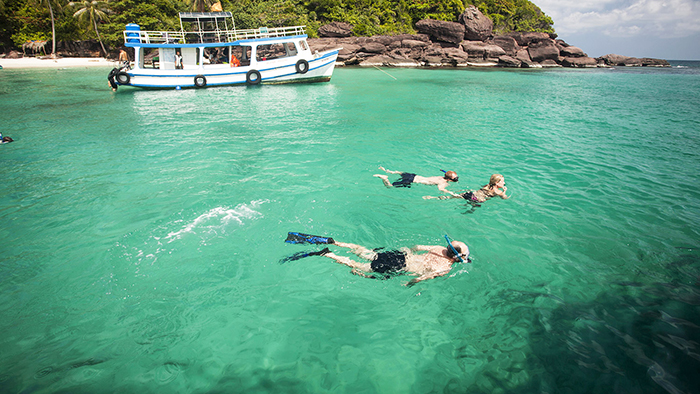 Diving in Phu Quoc
Her reaction: "What a hidden treasure. Once the international airport is finished there, this untapped island is going to become so commercialized. I'm glad I was able to see it in its natural state before it gets overpopulated". In Phu Quoc, you can swim, sunbathe, and dive in many gorgeous beaches of Bai Sao, Bai Khem, Long Beach, Bai Dai, etc and explore the pristine islands of Hon Mong Tay, Hon Thom, etc.
Her villa was "a cute little place with a porch overlooking the beach. Literally, the beach was about 25 steps from where I was staying, how perfect is that and the sounds of the waves were so soothing!".
The luxury resorts in Phu Quoc
For other reviews on Phu Quoc island and Phu Quoc tours, please contact us or visit our website. Hope you will enjoy the best time here. Thank you.