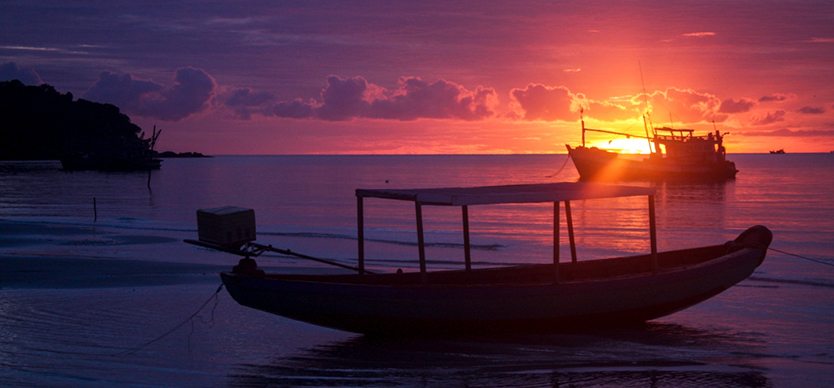 Phu Quoc island is considered heaven on earth with various gorgeous natural beauty, of which one the most stunning scenes is the sunset on the sea.
A trip of Amy and Tom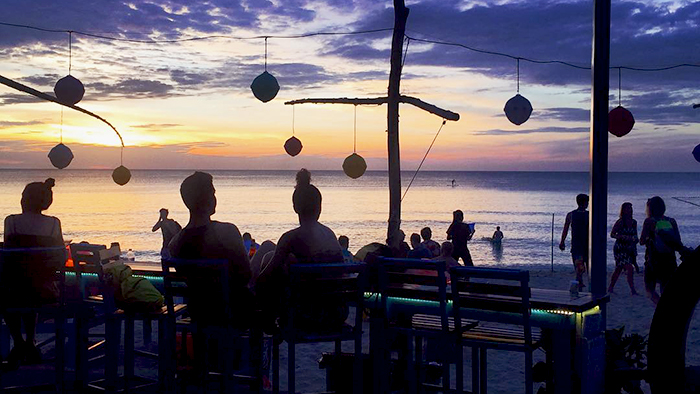 Enjoy the sunset at a bar
Amy & Tom are from the UK and took a break during their great adventure of exploring Asia to stop by Phu Quoc for a couple of days. The reason why they chose Phu Quoc island can be said that the place is extremely wild and it has not been unexploited much as other beaches in the region. They believed that Phu Quoc would bring to them the most "pristine" experience.
"The most beautiful and peaceful sunset ever"
"The best thing about Phu Quoc had to be the sunsets, which made Long Beach the perfect location", Amy posted. "The handful of restaurants on the beach had set up tables and chairs facing the ocean to capitalize on this."
Apart from Long beach, you can also catch the masterpiece of Phu Quoc sunset at Dinh Cau temple or Ham Ninh fishing village, on Truong beach, in which you can feel the peace in your mind.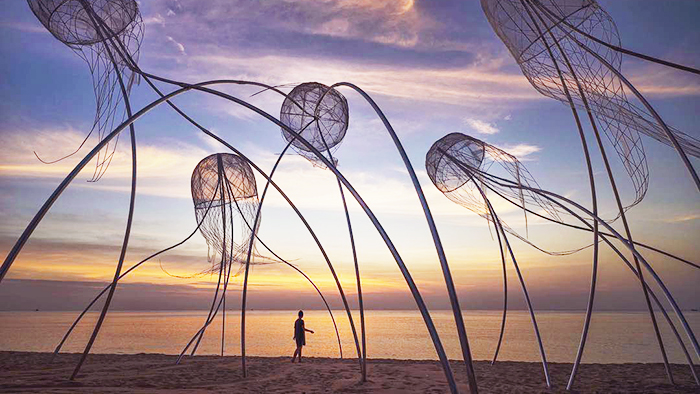 Sunset on Long Beach
If you need more information, feel free to contact us or visit our website. Thank you.