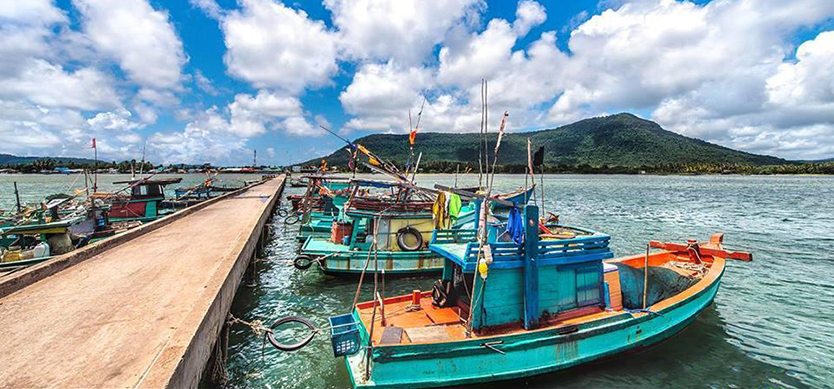 Phu Quoc island is located in the tropical area of the Gulf of Thailand, therefore its weather is divided into two obviously different seasons - dry season and rainy season.
In each season, the island has a different attraction, making itself an ideal spot for those who love exploring the peaceful and wide nature as well as the fascinating activities. Let's follow the trip of the two graduate students to see what you'll get in this beautiful island.
A vacation of the two students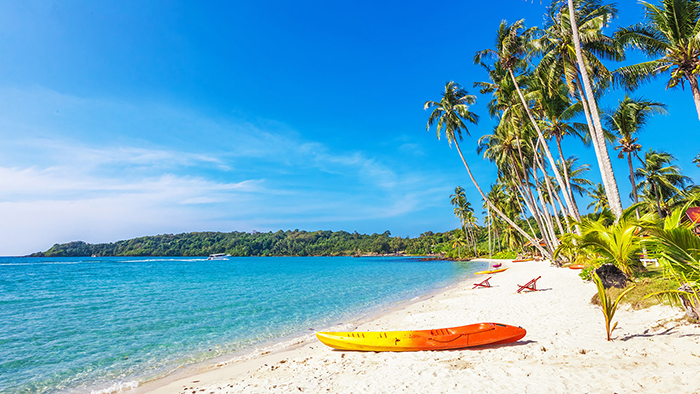 The nice weather in Phu Quoc
Mike and Allison are the graduate students at Columbia University pursuing a Master's of International Affairs with a focus on economic development. During their vacation, they chose Phu Quoc as a potential novelty destination in Asia and spent a weekend at the Mango Bay Resort. The facilities and activities at the resort were out of their expectation.
However, at the time, Phu Quoc was in the rainy season, so they did nothing but changed their plan to fully experience their vacation here.
What they chose to enjoy the trip
The rainy season kept them from motorbiking and diving to see the colorful coral reefs – but they were content to relax and enjoy on the more quiet Bai Khem beach and Hon Mong Tay island. The gorgeous sunsets at Dinh Cau temple or Ham Ninh fishing village also made them stunned, followed by the fresh and tasty grilled seafood.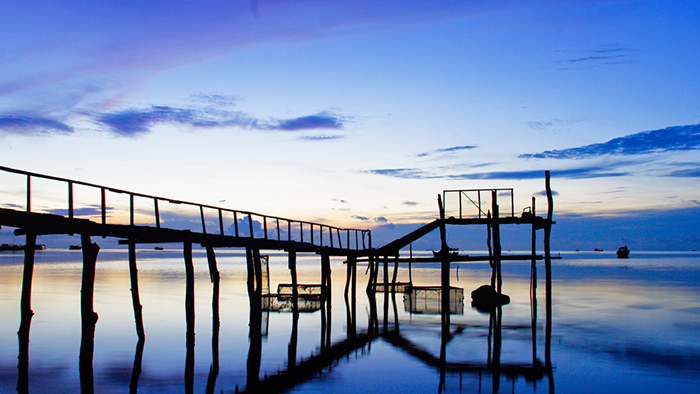 Ham Ninh fishing village
To have a perfect trip to Phu Quoc, don't hesitate to contact us for detailed guides and information. Also, other reviews of the Phu Quoc tourism are available on our website for you guys, so feel free to check and examine. Thank you.