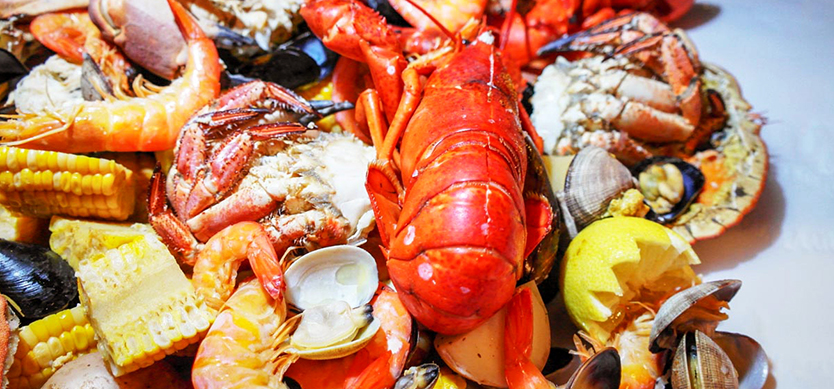 Owning a pristine and charming natural beauty, the pearl island of Phu Quoc has developed in tourism and become an attractive spot in the map of the world.
A wild beauty
Sitting back in a hammock, looking out over the quiet surf, you may wonder why more people don't know about Phu Quoc Island. It gets almost none of the press of those islands over in Thailand – and yet with its rugged jungle, squeaking white sands, and sparkling cobalt waters, it can more than match them. And though an unbroken beach stretches for almost the entire length of the island's west coast, only a small path of it has been developed.
Some useful guides for travelers in Phu Quoc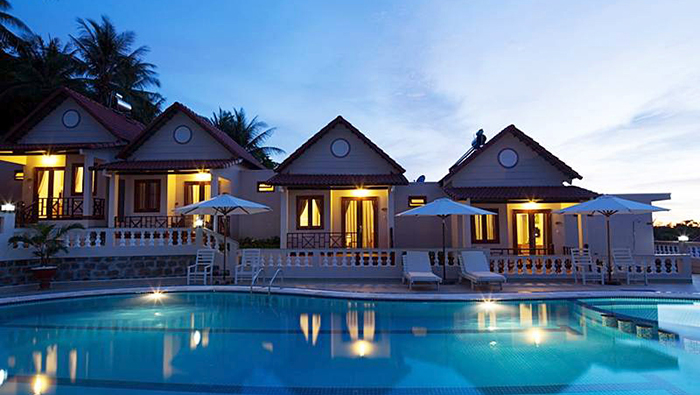 Resorts on Phu Quoc
Hoteliers report that some guests do nothing more than the daily bungalow-beach-restaurant-beach-bungalow circuit for days on end – for couples, in particular, Phu Quoc is a favorite.
Where to swim
But with a motorbike and a map, there's loads of exploring you could do here and while some of the beaches are under military control, the majority are open to the public. Of which, some most popular beaches are Bai Sao, Bai Dai, Long Beach, beaches on Hon Thom island, etc. If you need privacy, you can look for many more quiet beaches on the island such as Bai Khem, Hon Mong Tay, Hon Gam Ghi, and Hon May Rut islands. Also, you can take part in many beach activities like diving to see the coral reefs, sunbathing, fishing, chilling, lying on a hammock and reading.
Where to admire the beautiful sunset
The glorious beauty of the sunset on Phu Quoc beaches used to be considered a masterpiece in the world, of which you can admire it at Mui Ganh Dau, Dinh Cau temple, or in Ham Ninh fishing village.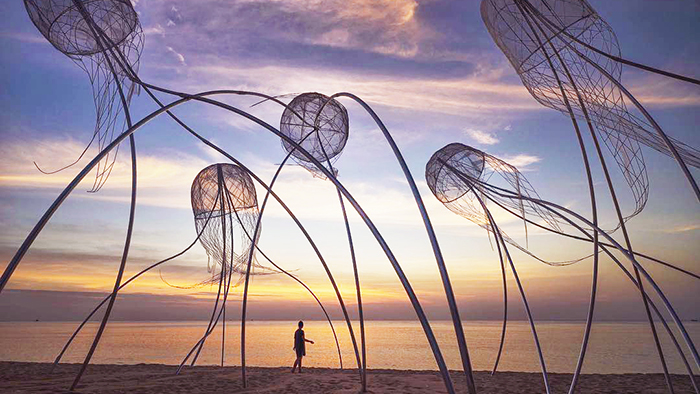 Beautiful beaches
Where to explore the culture
In Phu Quoc island, you should not ignore the interesting exploration into the life of the locals in Ham Ninh fishing village, fish sauce village, at the pearl farm, or Khu Tuong pepper garden. Just renting a motorbike, you will have the most wonderful experience in these places.
Where to eat
To taste the most delicious dishes of seafood, you should go to many places where to eat in Phu Quoc such as Duong Dong town, Dinh Cau night market, or the beach of Bai Khem, Mui Ganh Dau, and Ham Ninh fishing village. Otherwise, to save money, you can buy fresh seafood at Duong Dong market and ask the local people to process for you.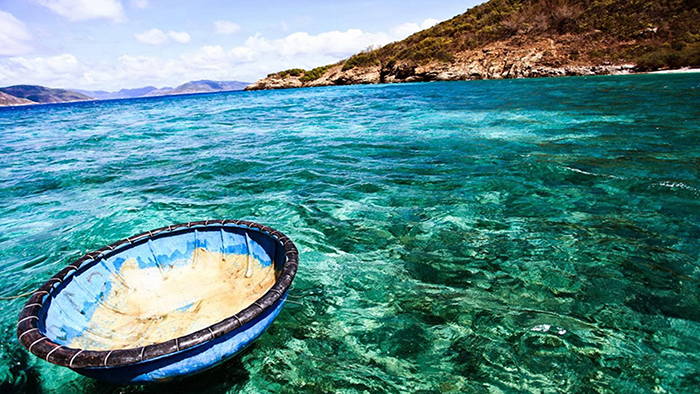 The clear green water of Phu Quoc beaches
Many leave Phu Quoc as their final stop in Vietnam before leaving, only to find that a couple of nights just isn't enough. As a result, flights are changed and itineraries are revised – so take it from us, revise your itinerary upfront and be sure to allow yourself enough time on Phu Quoc. If the article is useful for you, don't hesitate to like and share with others. Thank you.