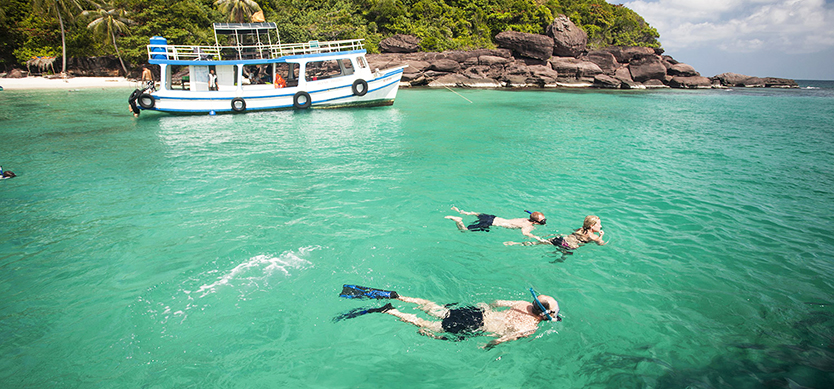 Situated in the area of the Gulf of Thailand, Phu Quoc borders the sea of Cambodia in the north and sea of Thailand in the northwest and the west.
A special trip from Cambodia
YINXZON is from the Bay Area and spent six weeks this summer as part of a SEALNet (Southeast Asian Service Leadership Network) project to promote the use of water filtration in Cambodia. In mid-August, he took a time-out to explore Vietnam.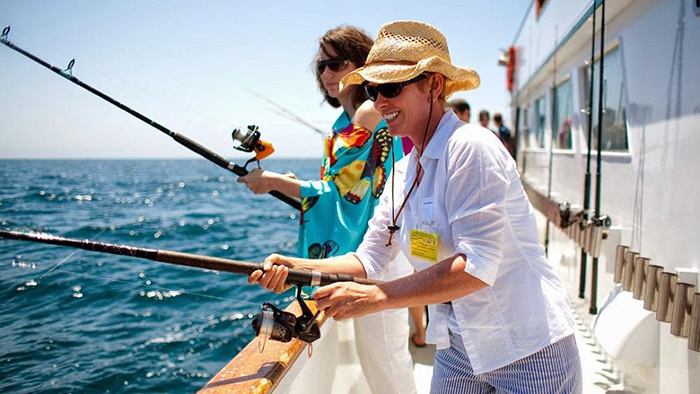 Fishing in Phu Quoc island
What he explored in Phu Quoc
After thanking a bus from Ho Chi Minh City to Rach Gia, he found it nearly impossible to get a ticket for the boat trip to Phu Quoc island without a reservation. He finally bought one from a scalper – got to Phu Quoc only to find it a challenge to get a hotel room without a reservation.
YINXZON ended-up stayed at A74 Hotel (72 Tran Hung Dao street, Long beach, Phu Quoc island). During the trip, he tried fried snake and snake soup (wasn't impressed by either) and was offered a strange fish with feet. Before leaving, YINXZON climbed to the beautiful waterfalls and swam.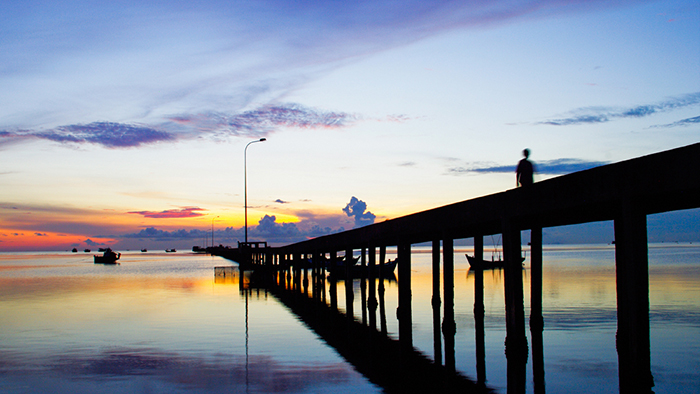 Ham Ninh fishing village
For a perfect trip to Phu Quoc, don't hesitate to contact us or visit our website. Thank you and hope you will save the wonderful moment here with your beloved people.