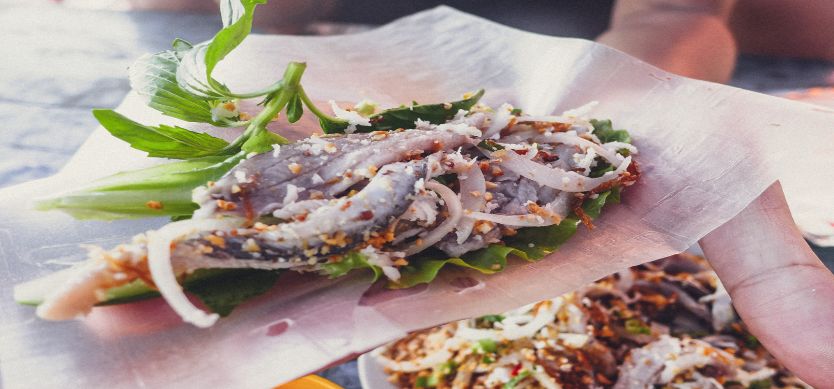 Phu Quoc has long been famous for the pristine beaches and long white sandy beaches that always have a very attractive attraction for tourists. Coming to Phu Quoc island, in addition to swimming, diving in Phu Quoc and watching the beautiful coral reefs, visitors also discover the delicious dishes of people on the island prepared from the rich seafood source of the sea. One of the Phu Quoc restaurants serves these dishes is Vuon Tao Restaurant.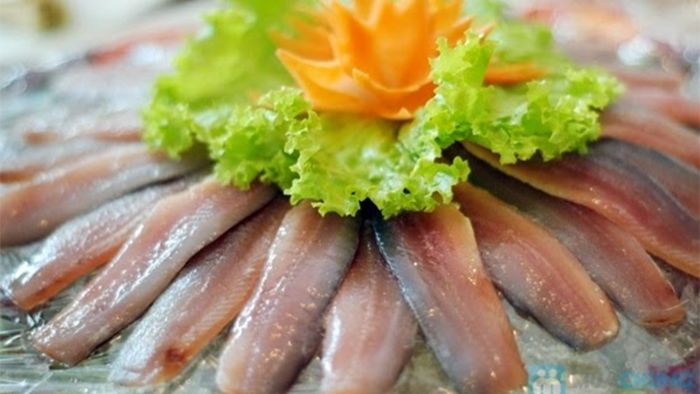 Fresh herring salad (goi ca trich)
Vuon Tao Restaurant is a famous restaurant located near Duong Dong town, right next to the Phu Quoc beach.
Therefore, it is very convenient for visitors to reach the restaurant. When you arrive at Vuon Tao Restaurant, you will be amazed by the view here. With a capacity of 80 guests, a rich menu, and spacious space, the restaurant is suitable for family meals or meals with friends or a large group. Owning the professional and enthusiastic staff, Vuon Tao Restaurant is always ready to serve you anytime. Vuon Tao Restaurant in Phu Quoc has many typical dishes, especially fresh herring salad (goi ca trich). The freshly-caught herring are tossed with lemon juice, chopped chilies, sliced onion, shredded coconut, and forest vegetables, then rolled in thick rice paper, and finally dipped in Phu Quoc fish sauce (made from anchovies). You can enjoy this dish or other seafood specialties, for lunch or dinner at Vuon Tao Restaurant. Each dish of Vuon Tao Restaurant has one typical flavor which represents a part of the individual cuisine of Phu Quoc island district.
Address: Cua Lap Hamlet, Duong To, Phu Quoc City, Kien Giang Province
Operating time: 09:00 AM - 10:00 PM
Price: 150,000 VND - 330,000 VND
Type of food: Seafood and Vietnamese dishes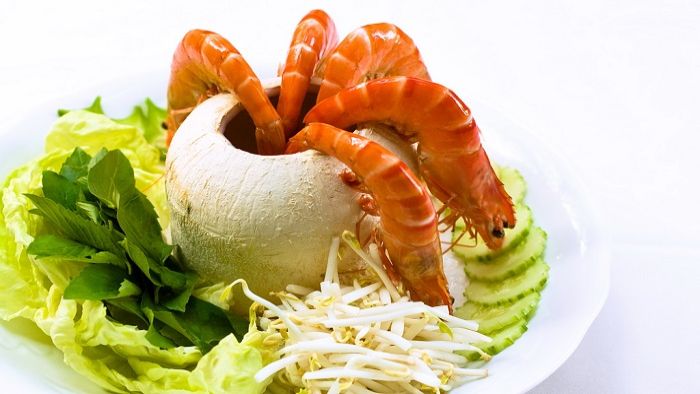 Delicious dishes in Vuon Tao Restaurant
Visiting Vuon Tao Restaurant and enjoying delicious seafood dishes will definitely bring you the relaxing moments after a long day of sightseeing. Have a great trip!