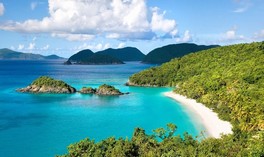 Jan 15 2019
An Thoi is an archipelago off the southern coast of Phu Quoc island containing 15 small islands and islets. This is an ideal address...

Jan 04 2019
An Thoi Archipelago is one of the most appealing tourist destinations for visitors when taking a Phu Quoc tour. Do not miss this beautiful pla...

Jan 04 2019
When mentioning to Phu Quoc Island, people will think about the breathtaking landscape with stunning beaches and islands. One of the most outstandi...
Log in to Phu Quoc Island Explorer
Log in to add things to your wishlist and access your bookings from any device.
Log in with Google
Or
New here ?Create an account