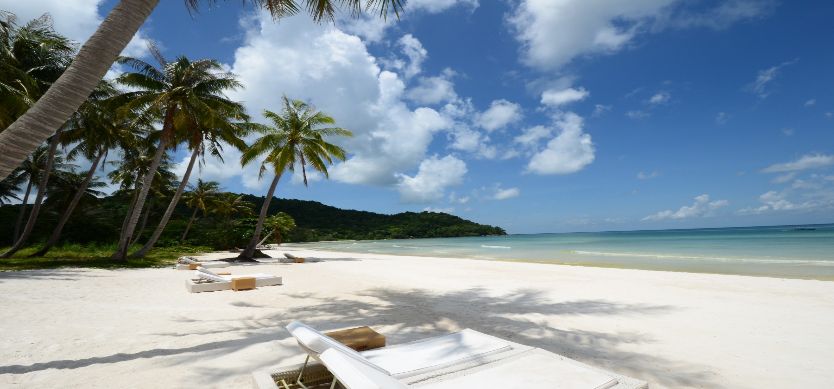 From the center of Duong Dong town, Phu Quoc, Kien Giang province about 25 kilometers of roads. But is dubbed "the way of suffering", but the beach is the first star eyes, how to ensure your fatigue will quickly disappear.
Why Star Beach is special?
Star beach is located on the eastern side of Phu Quoc island, it is famous for its white sand, the sand here is powdery and light which is able to compare to the sandy beach in Caribe. The whitest and cleanest sand can be found in the northern part near the Paradiso Restaurant. In the south of the beach, the sand becomes more coarse with a yellowish hue. The water surrounding the beach is calm, warm and turquoise blue. The further you go, the darker the sea water becomes. The sand leading into the water contains no rocks and no sudden drop.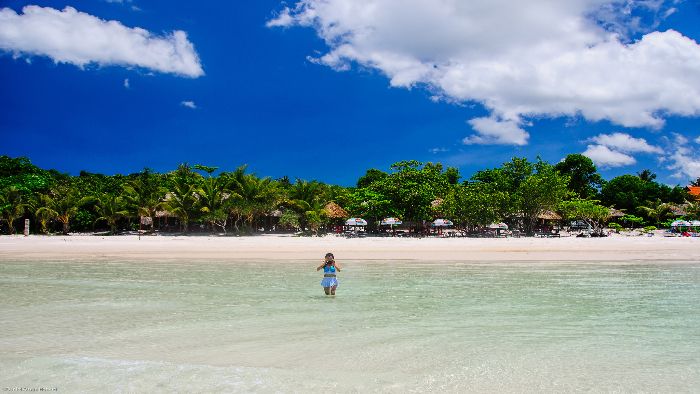 Sao beach
What to explore on Star Beach?
The best thing to experience on Star Beach is playing on the beach, you can walk up and down the beach and chase up for crabs, snails, and other small crustaceans. In the northern and southern part of the beach, you can enter the jungle through some small trails. If you want to snorkel, you can find a place near the rocks by the Long Beach resort. There you will see some fish, and if you have a whole day trip to Star Beach, you can use one of many beach chairs which are available at the Parasido Restaurant provided you a drink.
Besides a beach bar near under a roof made of palm leaves, you can have a lunch at an open restaurant. The beach restaurants are pricier than anywhere else. The most popular drink here is sugarcane juice, its price is only 10.000 VND a glass.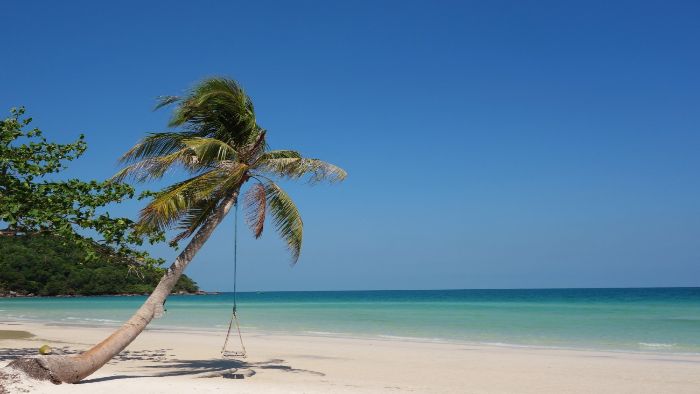 The romantic beauty of Star Beach
Renting a jet ski costs 450.000 VND for 10 minutes, so you can rent one and try water skiing. Ten minutes is enough for you to know how flying on the water is! Near the cape is a port where local fishermen anchored their boats.
Star Beach is popular among families because the water at the shore is shallow. It is said that the northern part of the beach is cleaner and more beautiful than the southern part.
Experiencing on the sea paradise of Star Beach is such an unforgettable memory that keeps in your mind forever. If you need any further information about Phu Quoc beaches and tours, don't forget to contact us. Thank you!