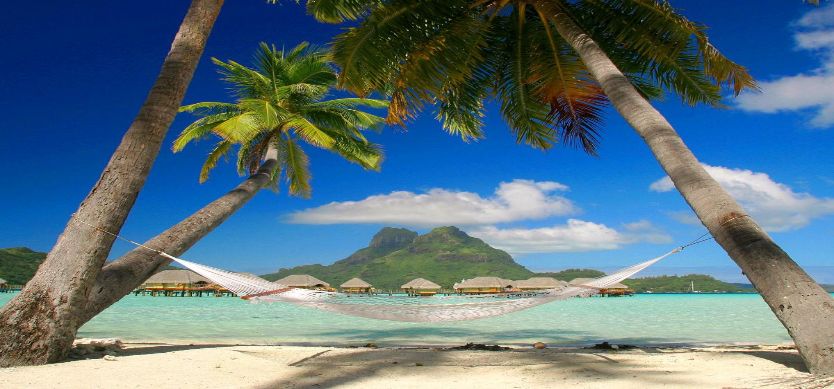 Distance of 15 km south of Cambodia, Phu Quoc owns the most beautiful beaches, and delicious seafood dishes. The mountain and forest system in Phu Quoc has created a wonderful resort with white sandy beaches and ancient fishing villages. Don't forget to take a Phu Quoc trip when visiting Vietnam.
About Phu Quoc island
Located in the Gulf of Thailand, 45 km from Ha Tien, 120 km from Rach Gia by sea, Phu Quoc is an island district of Kien Giang province. This island is the largest one in Vietnam, covering a natural area of 593 sq.km, with a length of 50km, of which the widest area is 25km, 99 hills from the north to the south of the island. This island endowed with great tourism potentials, seafood. Hence, it is considered as a "Peart of the Southern sea area".
Phu Quoc also is an evergreen island. View from above; Phu Quoc covers green colours, a variety of resplendent green colours that mix altogether, creating a splendid landscape.
Thank to its forest, Phu Quoc has rivers, waterfalls, streams, and sweet water source. With all great potentials, Phu Quoc will become a great tourist economic and seafood – processing center in the region.
It is possible to reach the island by either plane or by boat from Rach Gia.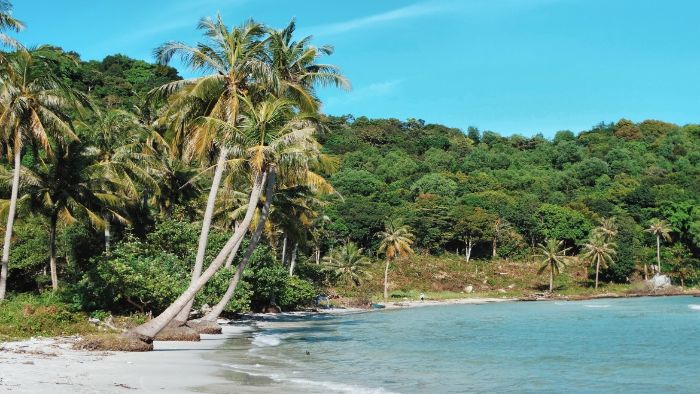 Phu Quoc coast
Experiences you should not miss in Phu Quoc
Drown yourself in the cool fresh water in Tranh stream
Tranh stream is the ideal picnic place with a space close to nature, plants, flowers, and the murmuring stream flowing through the stone. Surrounding is the sound of birds chirping the scenery of the wild. Tranh stream belongs to Duong To commune, Phu Quoc, which is an ideal campsite for young people. If you want to go up to the watershed, you must climb over the slopes which are quite slippery and steep. The best time to admire the beauty of the stream is the rainy season when the stream flows strongly, the water rushes and the landscape is truly impressive.
Explore Bat cave
For those who love to learn about caves, Bat Cave is an ideal destination when traveling to Phu Quoc to have the opportunity to see the bats in the daytime hanging themselves up against the cave walls and sleeping. When going on a picnic in Tranh stream, you should go to Bat cave because it is very close to each other.
Enjoy the rustic life in Ham Ninh fishing village
Ham Ninh fishing village is located at the foot of Ham Ninh mountain, in Ham Ninh commune, Phu Quoc district, Kien Giang, it is a tourist destination that tourists want to visit. The people here mainly do fishing and their lives are associated with the sea and still get many difficulties but they always smile and satisfy with fresh and peaceful life here.
Swim in Long Beach
Not the most beautiful beach on the island, Long beach shows up with golden sandy beach, clear blue sea, silver water surface. It is one of the suitable places for visitors to immerse themselves in the wild nature of Phu Quoc Island.
Dive and watch coral reefs on Thom island
According to the experience of Phu Quoc travelers, it is a great pity if you ignore watching colorful coral with many shapes in Phu Quoc sea. And one of the beautiful coral reefs is Hon Thom - the most ideal coral viewing spot for visitors. In addition, this place also looks at aquaculture areas, pearl farming and jade processing of Phu Quoc island district.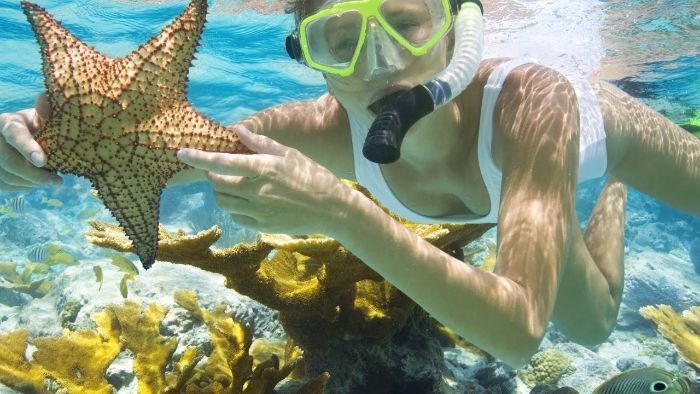 Dive in Phu Quoc sea
Thank you for following us till the end of this post. If this information is useful for you, like and share with others. Have a nice trip!