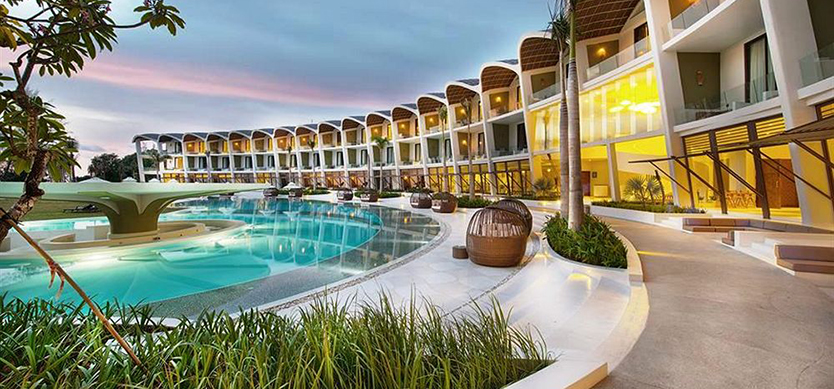 Phu Quoc island has a huge potential in tourism, so Prime Minister Nguyen Tan Dung of Vietnam had a plan on turning the island into a big tourism center.
The potential of Phu Quoc island
The Phu Quoc island, having another name as Dao Ngoc (Pearl Island), for its cultured pearl, gathers great potentials to become a major tourist center of the country. Located in southwestern Kien Giang Province, 45km from the mainland, the 565sq.km island owns 32,000 ha of primeval forests, beautiful and clean beaches, and undamaged coral reefs. One of its beaches, named Bai Dai, has been chosen by the BBC News as one of five beautiful and clean beaches, but rarely known in the world.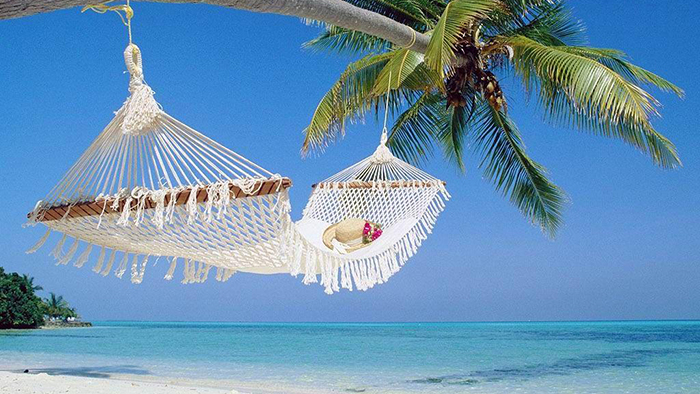 Phu Quoc tourism has constantly developed
The plan of PM Nguyen Tan Dung
Prime Minister Nguyen Tan Dung of Vietnam had urged local authorities of the southern Kien Giang Province to accelerate a plan to turn Phu Quoc, the largest island of Vietnam, into a big tourism center. At his working session with Kien Giang authorities on November 22, PM Dung said the master plan to develop the island by 2010 and towards 2020 was going at a slow pace after four years of implementation, thus failing to tap its potentials.
He asked the Ministry of Construction to coordinate with Kien Giang Province to hire foreign experts for the implementation of infrastructure plans. He urged relevant ministries to focus investment on constructing main roads on the island. The Phu Quoc International Airport and An Thoi seaport must be completed on schedule and more international air routes should be opened to the island, the PM said.
Regarding power supply, the PM said in the long run, the island would be connected with the power grid on the mainland, but in the immediate future, the Vietnam Coal and Minerals Corporation should conduct a feasibility study for building a 100MW thermo-electric power plant to supply power to the island in the following two years.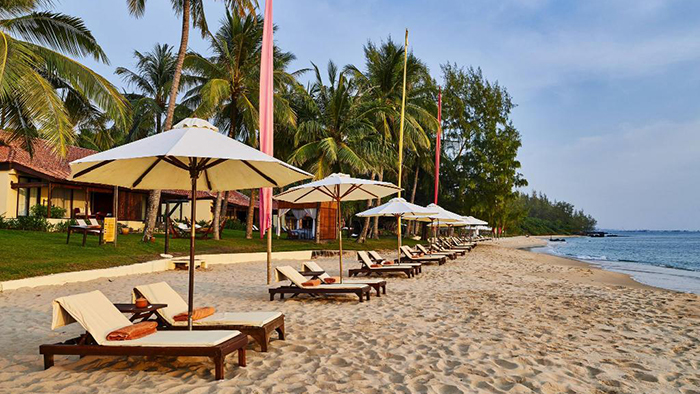 Services on Phu Quoc island
The transformation of Phu Quoc island
After only a few years, Phu Quoc has a series of 5-star resort projects and the next will be the world-class shopping and entertainment quarter. Phu Quoc tourism will speed up right in this 2019, with a new look: vibrant and fashionable. During the 4-day New Year holidays, Kien Giang welcomed over 550,000 visitors, an increase of 35% compared to last year, with the majority of guests coming to play in Phu Quoc.
In 2018, more than 4 million visitors traveled to Phu Quoc, exceeding 1 million times compared to 2017. Few people can recognize a beautiful yet deserted island of only a few years ago. What making this "transformation" is the new tourism products and works of Phu Quoc. From where there are only beachside fishing villages, Phu Quoc currently owns a series of big projects.
Specifically, The South Island region alone has a multi-billion-dollar tourism and resort ecosystem invested by Sun Group, including the Sun World Hon Thom Nature Park entertainment complex with the world's longest cable car, the exclusive two-sea resort in Mui Ong Doi - Premier Village Phu Quoc Resort, the JW Marriott Phu Quoc Emerald Bay Resort with 4 World Travel Awards, and the 5-star condotel of Premier Residences Phu Quoc Emerald Bay in Bai Khem beach, etc.
Since the introduction of international tourism products, the large flow of tourists has constantly poured into Phu Quoc. Particularly, foreign visitors in 2018 increased 68.4% compared to 2017. The infrastructure system which is more and more modern and complete with airports, seaports, island roads, etc.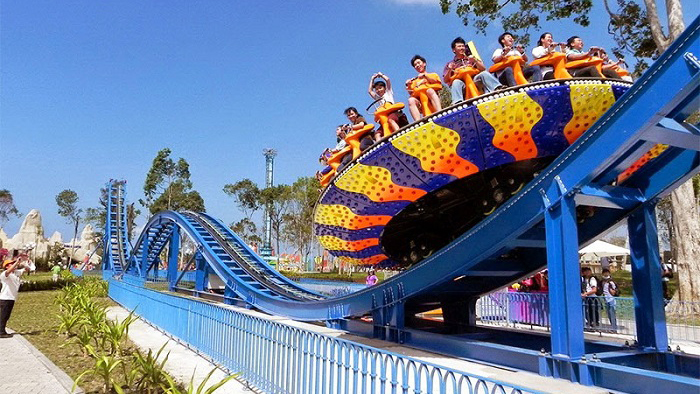 Vinpearl Phu Quoc
Phu Quoc in the near future will really be "awakened" to become international tourism, resort, and entertainment paradise, on par with the famous crowded destinations like Bali, Phuket, or Sentosa, etc. If you like the place, don't be waiting to plan a wonderful trip here. Like and share if the article is useful for you. Thank you.