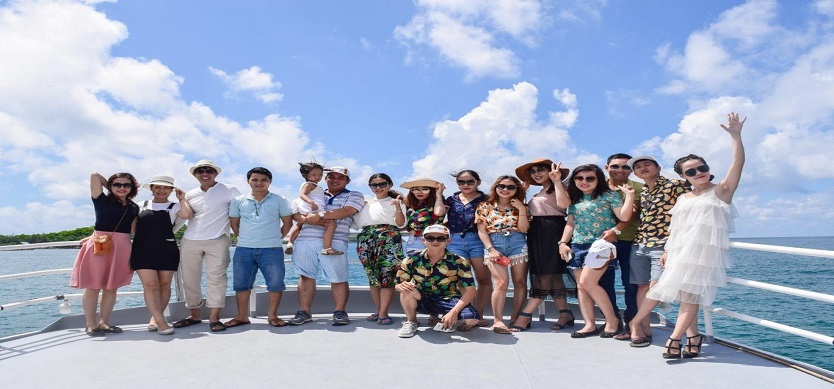 What do you think about a journey of youth with best friends?
You only live once "YOLO" is the slogan of youth, so do not let your most beautiful time pass in vain, why don't you spend all three days to fully experience the natural beauty of Phu Quoc pearl island with your best friend group. Ensure you will have an extremely memorable trip this summer!
If you wonder of the itinerary 3 days in Phu Quoc, let's us help you!
Please check carefully this post below.
Phu Quoc - a paradise of sea lovers
Phu Quoc has been no longer a new and strange name for tourists, especially for those who love the blue sea, white sand, this place has become more wonderful when it is considered "paradise for the sea lovers". Besides famous beaches, Phu Quoc also makes people more loved by the close, rustic of peaceful streams, green pepper gardens, bustling fishing villages, busy night markets, and fresh seafood.
Inherently possessing beautiful nature but not so that Phu Quoc becomes boring with familiar locations. Every day passes, visitors discover new places, comfortable services, and interesting play places, because the island's tourism is promoted and directed to the most comfortable experience to meet the increasing demand of tourists. The lovely homestay with a beautiful view, the fancy cafés for you to spoil for beautiful photos and many unexpected things are waiting for you to visit.
Day 1: Tranh stream - Ganh Dau cape- Dai beach - Dinh Cau cape - Dinh Cau night market
If you depart from June to October, don't forget to visit Tranh stream in Phu Quoc national park. Running along Duong Dong route about 10km, you will meet this dreamlike stream right away. The clear water flows through the ravines, crept through the trees, interstitial rocks to create a stream nearly 15km long.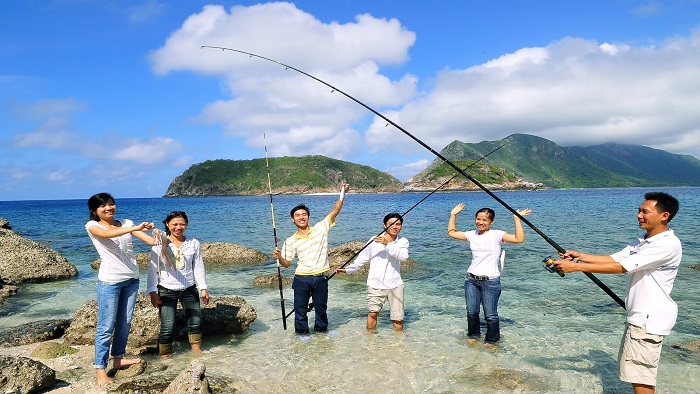 Go fishing with friends
Running through the bumpy rocks, the flow of the stream is no longer soft but creates small falls, water pouring down the waterfall creates murmuring sounds like the song of the mountain and forest. Following the trail upstream about 300m, the stream will have a spacious and quiet water area for you to bathe or soak your feet under cool water. Here camping, resting, eating and drinking are really great!
Then move northwest of Phu Quoc to Ganh Dau. Ganh Dau Cape seems to be separate from the beauty of other beaches in Phu Quoc, this beach possesses very peaceful beauty of the white sand beach, and two majestic big mountains behind.
More specifically, when standing at Ganh Dau Cape, you may find that Cambodia's forest doesn't seem to be far away. Seafood in Ganh Dau is also one of Phu Quoc's most cheap and diverse areas, so don't forget to try it!
Come to Dai beach - which was once in the top 10 most pristine and beautiful beaches in the world - you will not be surprised because it is really more beautiful in photos. Dai beach is calm with the white sand shore, the waves are not too strong.
Dinh Cau Cape is located at the mouth of Duong Dong River, where Dinh Cau relic is located on a rocky outcrop that has existed for a long time with unique ancient architecture. After visiting the panorama of this monument, it is just in time for you to admire the sunset picture descending on the sea with beautiful golden sunshine here.
When night falls, please visit the nearby Dinh Cau night market with more than 100 stalls, mostly seafood, so you are free to enjoy a full range of seafood to end the first day in Phu Quoc like herring salad, grilled snails with salt and chili, roasted scallops with onion and baked egg.
Day 2: Ham Ninh fishing village - Sao beach - House of fish sauce
Besides the magnificent scenery from nature, you can also learn more about the life of the local people here when coming to Ham Ninh fishing village.
Coming here, you will immediately see the extremely simple and rustic images of gentle people, they always smile on their lips, though their lives are still difficult they always think positive because their happiness is to live, work to catch pearls, spread nets every day. Especially, come here, don't forget to try Ham Ninh's delicious crab dish!
Coming to Phu Quoc tour without visiting Sao beach, it was a major shortcoming. Owning a fine white sandy beach, from far away the beach looks smooth like ice cream, Sao beach is chosen as one of the most beautiful beaches on this island.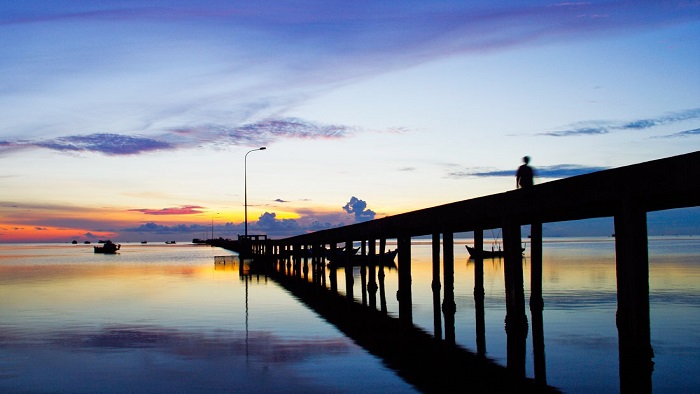 Ham Ninh fishing village
Along the 30/4 road to Sao beach, there are quite a lot of pepper gardens for you to visit, buy pepper as a gift and, of course, don't forget to take photos in "farmhouse" style. And also do not forget to visit the fish sauce production facilities on that road that have contributed to the brand of Phu Quoc fish sauce to friends around the world. Come here, you can learn the traditional method of brewing fish to create the rich flavor of fish sauce and buy some bottles to make gifts!
Day 3: Ong Doi cape - An Thoi archipelago - Rory's beach bar
Ong Doi Cape is probably still a fairly new place at Pearl island, but it possesses a very special position that nature offers. Ong Doi Cape is the only place on the island where you can watch the sunrise and sunset. Besides the lively and majestic landscape attracts many young people to explore, with this unique position, do not miss watching the wonderful, fanciful sunrise and sunset in this place.
Surely Phu Quoc's journey will be less interesting if you do not dive to see the coral at An Thoi archipelago. Referring to this archipelago, it is a mistake not to mention the Fingernail island with a wildness almost absolute because it has no inhabitants and the excessive interference of tourism.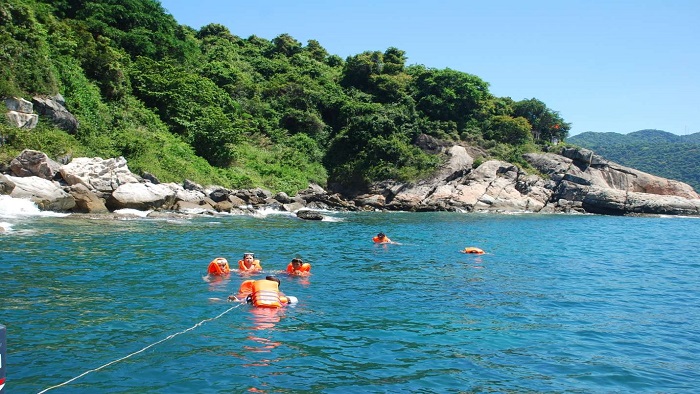 An Thoi archipelago
If you want to have a special place to end this Phu Quoc trip, Rory's Beach Bar (118/10 Tran Hung Dao, Duong Dong) will be a good choice. The bar is located right on the beach with spacious space, the bar is mainly Western guests so it is quite clean and secure.
End your wonderful Phu Quoc 3 days 2 nights tour with friends, surely there are so many great memories lingering in your soul.