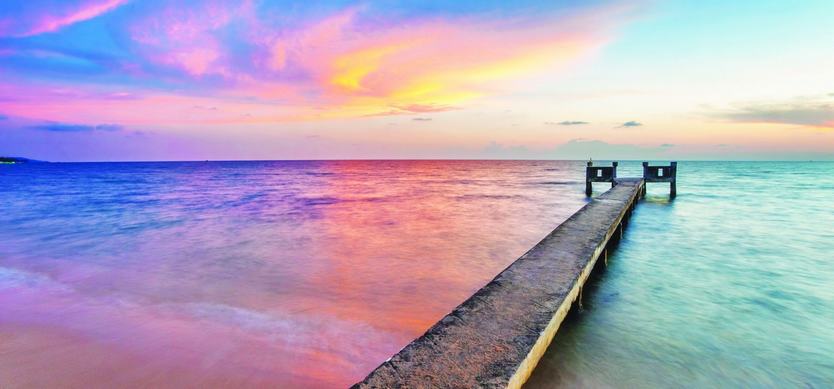 It is undeniable that the pearl Phu Quoc Island is an attractive destination that you should not miss when traveling to Vietnam.
Consisting of 99 small and large islands, Phu Quoc promises to make every trip here unforgettable.
If the south island is home to the beautiful beaches and islets, then the north is prominent with its rich flora and fauna and primeval forests. And here are:
Top 6 places to visit in North Phu Quoc Island
Cua Can River
Pepper Garden
Phu Quoc Bee Farm
Rach Vem Fishing Village
Ong Lang Beach
Long Beach
In this post, we're going to suggest you the most interesting things to see and do in the north region of Phu Quoc island.
Let's see.
Cua Can River
Cua Can River is a windy and charming river running through Phu Quoc primeval forest. For nature lovers, this is a suitable destination to combine exploration of rivers and mountains.
The water in the river is very clean. On both sides of the river, you can also see flocks of birds and storks chirping on the bushes. The river is not as wide as the Mekong River but it is not small. The widest length is about 20 - 25 meters.
Kayaking on Cua Can River is a very interesting activity that you should try here. After rowing along the poetic gardens, peaceful fishing villages, visitors will reach the estuary and swim at the pristine Cua Can beach.
You can also go to the upstream to explore the primeval forest and visit the battle boat that Nguyen Trung Truc used to fight the invaders.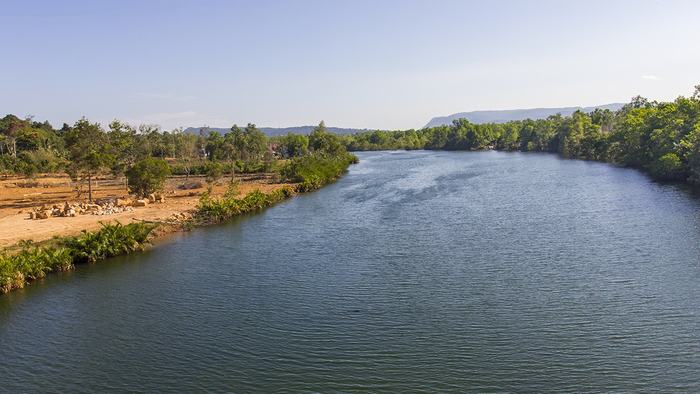 Cua Can River
Pepper Garden
Phu Quoc has long been famous for a lot of specialties and one of them is the green pepper with its special aroma.
Today, Phu Quoc pepper gardens are not only of great economic value but also the popular tourist attractions of Phu Quoc Island.
Entering the pepper garden, you will feel like lost in the maze with fresh space color. It's the chance for you to experience many activities, see how people grow and take care of pepper trees.
After visiting, you can buy some products to bring home as gifts.
Phu Quoc Bee Farm
Phu Quoc Bee Farm is located in Group 7, Suoi Lon hamlet, Duong To Commune, Phu Quoc district, located near the buffer zone of Phu Quoc primeval forest.
It is one of the most special places to visit in the North Island for those who love nature and want to explore the world of honey bees with dozens of orchards.
The farm also attracts visitors by Phu Quoc's largest durian garden and is the first place to study honey bee species in Phu Quoc. Coming here, Here, you can listen to explanations about honey bee ecological farms, be provided with useful information about the value of honey bees, and understand why people need to protect pollinators' health, especially honey bees.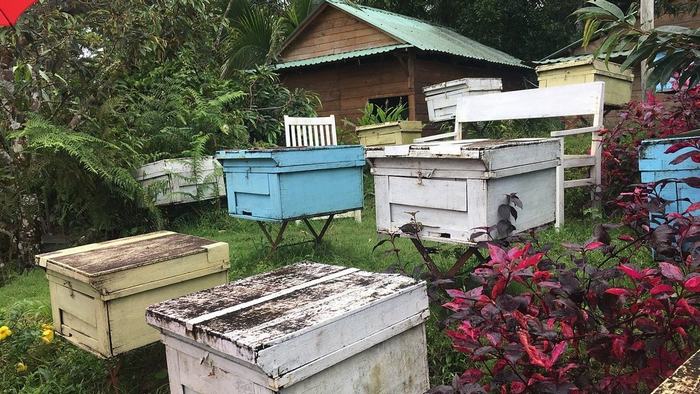 Phu Quoc Bee Farm
Rach Vem Fishing Village
Rach Vem is a village of about 180 households living along the coast with houses on stilts that are close to each other. Their main occupation is fishing, but when tourism in Phu Quoc starts to develop, they building rafts and do tourism business.
Raft houses are about 200m - 400m away and connected by a solid board bridge about 1.2m wide from the shore.
Standing on raft houses, you will be immersed in nature and enjoy the wonderful scenery with gentle sea breezes, watch the clear blue sky, and see fish swimming under the sea.
Ong Lang Beach
Ong Lang Beach is surrounded by lush, ancient oceanic trees and coconut trees leaning towards the sea. The beach doesn't stretch continuously. It is interrupted by small rocks and gentle yellow sand. Many tourists come to
Ong Lang beach to enjoy the wonderful wind and sunshine, seafood barbecue party and sing under the cool blue ocean to find the peace in mind.
Coming to Ong Lang Beach, you can immerse yourself in the blue sea, sunbathe, walk on the beach and watch the fishing boats looming in the distance.
The surrounding area with many reefs is the habitat of many fish species. You should equip with diving goggles to dive and see those cute marine animals.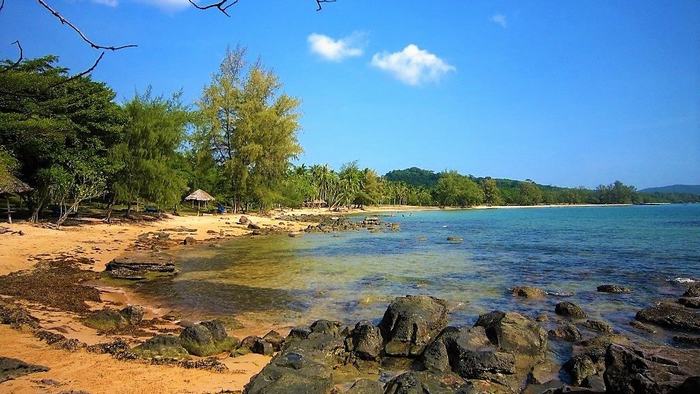 Ong Lang Beach
Long Beach
Long Beach is the most crowded beach of all time of the day, so if you love a lively, bustling space but still in harmony with the beauty of Phu, this is the right place for you.
Along Tran Hung Dao Street, there are many restaurants with delicious seafood.
There are also massage services along the beach at reasonable prices. There is nothing better than lying under the shade of the trees, feeling the cool sea breeze blowing gently while enjoying the massage.
Well, are you ready for Phu Quoc Northern Island day tour now? For more information about traveling to Phu Quoc, you can visit our website. If you have any questions, feel free to contact us. Thank you!