Phu Quoc Island is one of the famous destinations in Vietnam with a lot of beautiful and attractive places for traveling. Furthermore, the place is also famous for the longest cable car in Hon Thom Island in Phu Quoc.
When visiting Hon Thom Island by cable car, tourists will have amazing and unforgettable time because you will have a chance to admire the whole beauty of Phu Quoc Island from the sky. The journey to the top with the Hon Thom cable car gives visitors an exciting experience, when 360 degrees of sea and sky is collected and watching the painting in South Phu Quoc is portrayed with natural colors in the best and the liveliest.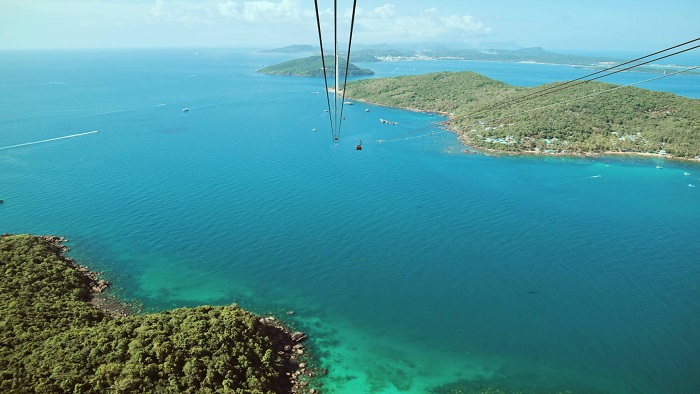 Information about cable car in Phu Quoc island
Phu Quoc is the ideal destination for the exciting summer. You will admire the dawn between the season the world's longest cable car. Indulge in the beautiful Hon Thom Island, drop yourself in the green water to explore the vibrant sea game world and meet the ocean with mysterious coral reefs are wonderful and amazing experiences for you.