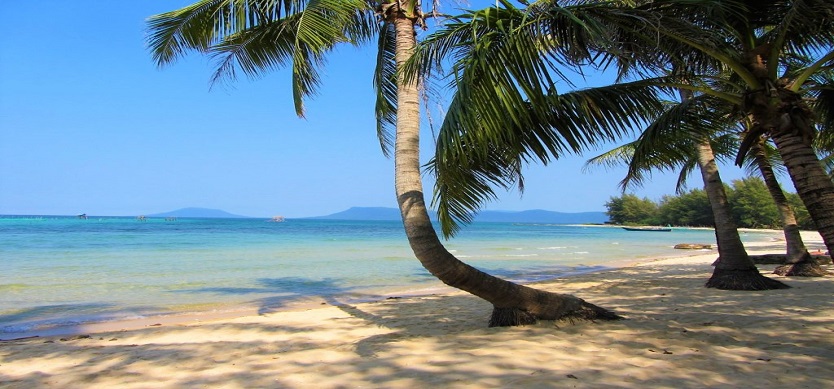 Hue city has many attractions, but it seems a bit boring if you traveling to Hue only during the summer. So why visitors do not try to change the wind to travel to Phu Quoc, where not only the beaches stretch, white sand, interesting places to visit but also the entertainment areas are busy. The destination is visited by many other local and foreign tourists. Therefore, the post will introduce the best way to transfer from Hue to Phu Quoc Island with cheaper price and the most convenient.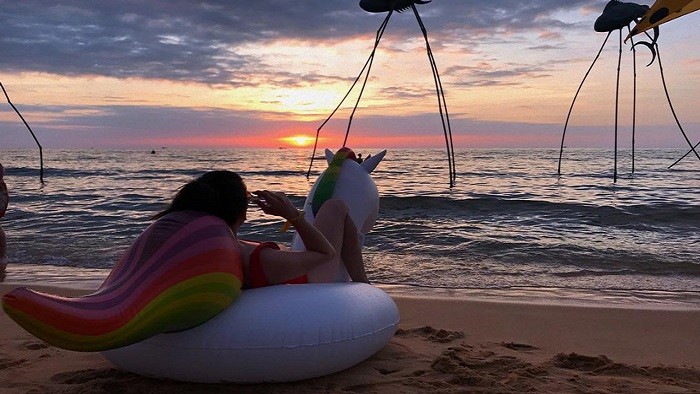 Tips for transferring from Hue to Phu Quoc island
By airplane
Phu Quoc is known as the pearl island in Vietnam with a lot of wonderful and imposing landscapes for traveling. Furthermore, when visiting the place, tourists will also have the chance to admire the beauty and enjoy interesting things there as well. Phu Quoc Island located 1200 km away from Hue, so tourists will have to travel a long way to reach Phu Quoc pearl island. It is for this reason that the most reasonable means of transportation for Hue tourists is the aircraft which is known as fast and convenient, it does not take too much time to travel. In order to travel Phu Quoc from Phu Bai airport, you should book a flight to connect flights to Saigon. The time for this flight is 1 hour 30 minutes. After that, you can go to Phu Quoc by plane with 50 minutes. Furthermore, tourists have to transfer to Phu Bai international airport for 40 minutes. Time to check in is 1 hour, visitors will have to prepare to arrive 1 hour 36 minutes earlier. With the first flight from Hue to Saigon, visitors will have many flight hours of Vietnamese airlines such as Vietnam Airlines every day 4 flights depart from Hue to Saigon.
Flights depart at different times of the day include 7:30; 13h05; 18h20; 20:00, and Vietjet averages another 5 flights per day with flight hours at 7h55; 11h10; 14:15; 17h10; 21h10; and 23h10, so you can comfortable to choose the best time for your own. Besides that, you should remember that flight hours may vary depending on the departure date, so to know exactly which passengers should check back on the airline system), Jetstar Pacific also operates an average of 1 departure at 20:55. Therefore, Hue tourists can choose a suitable flight time for their schedule.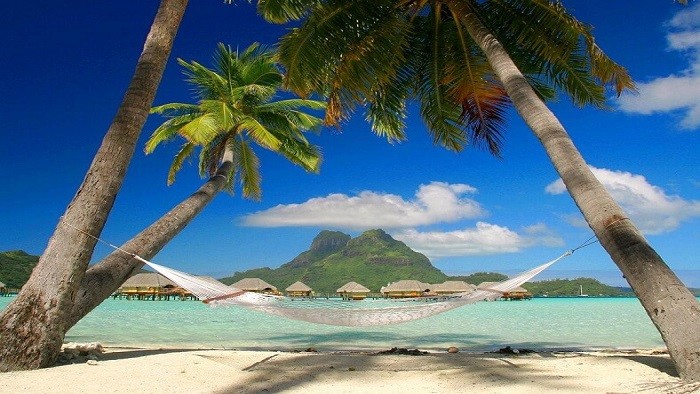 Tips for transferring from Hue to Phu Quoc island
From Saigon, Hue tourists will have options to fly to Phu Quoc. Flights from Saigon to Phu Quoc and vice versa are currently being exploited by three domestic airlines with an average frequency of about 10 flights per day. In which, Vietnam Airlines has 5 flights/day, Vietjet has 3 flights/day and Jetstar Pacific has 2 flights /day. Air ticket prices for this stage range from VND 299,000 - VND 1,550,000. However, if you travel in Lunar New Year or other Vietnam's holidays, the price for tickets will higher than usual 0.5 to 2 times as well as run out of the ticket. Therefore, you should book a ticket early to make sure that you will have a ticket at a reasonable price. Besides the price of flight's ticket, other services in Phu Quoc Island are also higher in the holiday. Therefore, it is best to pre-order the menu at the restaurant before going to Phu Quoc because the summer travel in Phu Quoc is the peak season so it will inevitably be the situation that many tourists will not serve the restaurant, so in order to avoid the problem. You don't have to wait a long time, so you should contact us in advance.
In the case of tourists traveling in groups but the fares are too expensive, the choice of renting a car to go straight to Ha Tien or Rach Gia pier is also an economical and reasonable means for the whole group, but the distance traveled quite far away so to be able to take advantage of the time as well as not have to sit too long in the car, visitors can also choose to join the tour of the Western-Phu Quoc tour to explore the river and water in the West before beautiful pearl island of Phu Quoc. Besides transferring on your own, if you want to save money and save time, you should spend time traveling or booking tour from travel agents who will help you solve all things.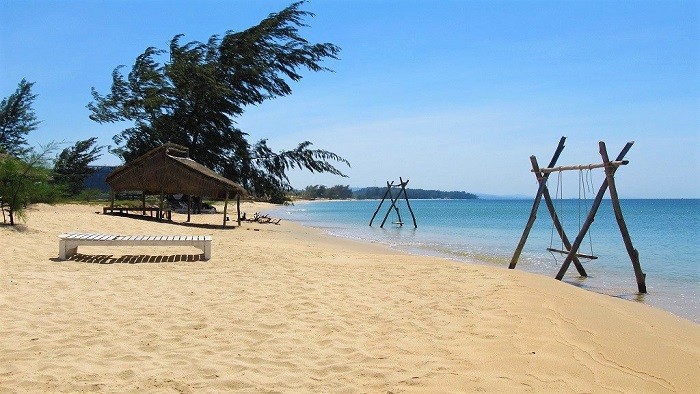 Tips for transferring from Hue to Phu Quoc island
Hope that after the post, there is some information on how to move from Hue to Phu Quoc to help tourists in moving, and enjoying to this beautiful and stunning island of Phu Quoc pearl. Therefore, what are you waiting for to quickly set up the Phu Quoc tour package to experience and feel great things here? If you need more information for traveling, you don't forget to visit our website to get more important information for traveling to other famous and popular destinations in Vietnam in particular and the world in general.