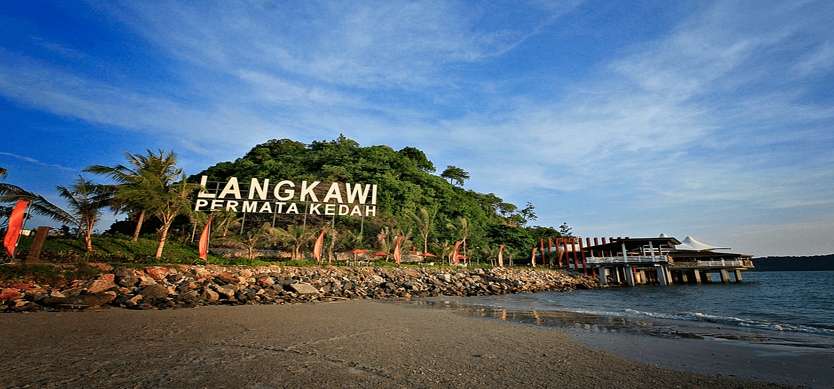 Traveling to the islands is a trend of tourists recently because of the cool fresh air, wonderful landscapes and far away the busy modern cities. Phu Quoc and Langkawi are also two treasured jewels of Vietnam and Malaysia tourism, so let's check this post to know which place is more worth visiting than another?
Phu Quoc
Where is Phu Quoc?
Phu Quoc is the largest island in Vietnam, the island is like a miniature Vietnam with full of terrains from mountains, plains, and beaches. With a total area of 1320 square kilometers, Phu Quoc covers a population of 80,000 people.
Phu Quoc island is totally located in the Gulf of Thailand which is 45 km from Ha Tien town, Kien Giang province in the west. Away 15 km from the south of Cambodia, Phu Quoc owns the beautiful beaches and unique sea culture. The system of sea, mountains and forests in Phu Quoc creates the wonderful resorts nestled in the smooth sandy beaches or loomed in the pristine forests.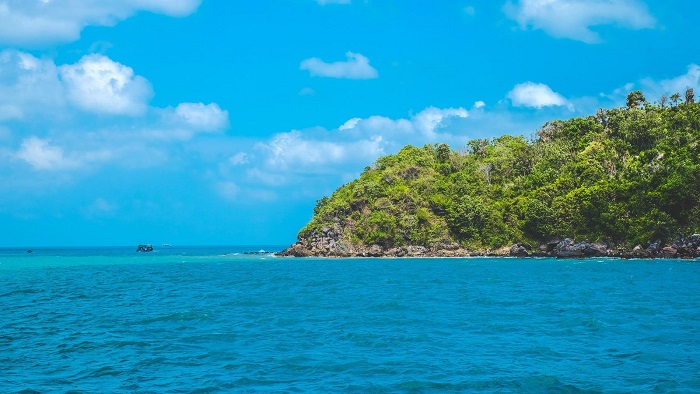 Phu Quoc island
When is the best time to visit Phu Quoc?
Perhaps "when to visit Phu Quoc island" is also the most frequent question that tourists often ask before setting foot in Phu Quoc. So, what is the most suitable season for traveling in Phu Quoc?
Phu Quoc has the monsoon tropical climate with two distinctive seasons: the rainy season and dry season. The dry season starts from December and lasts to April of the next year, meanwhile, from May to October is the rainy season on the island.
With an average temperature of 28 Celsius degree, Phu Quoc climate in general is cool and comfortable, it is possible to visit Phu Quoc all year round. Hence, the most beautiful season for traveling in Phu Quoc is considered from October to March, which is in the dry season. During that time, the sea is calm and it is less rainy.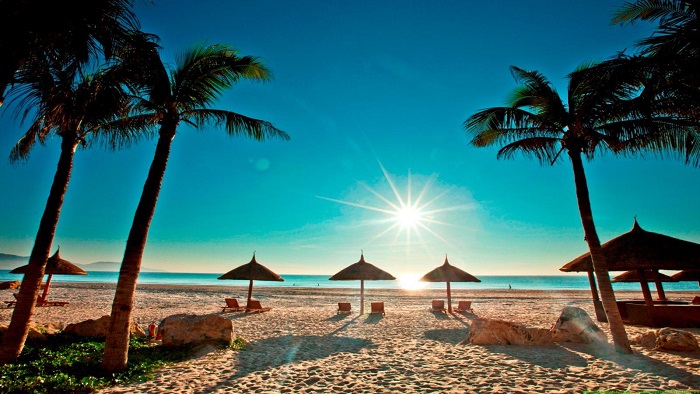 Phu Quoc in summer
How to travel to Phu Quoc?
There are two main options for travelers to get to Phu Quoc from mainland of Vietnam. The first option that is by plane, it is also the quickest and most convenient way. However, because the number of flights to Phu Quoc is not much, it is better to book the flight ticket in advance. You can take a flight to Phu Quoc from the airports in Hanoi, Ho Chi Minh city, Can Tho.
If you choose to travel to Phu Quoc by ship, you have to move to one of two destinations below to take a ship to Phu Quoc.
From Rach Gia to Phu Quoc, you can get on Superdong ship with the ticket price of 350.000VND/ticket/adult and 250.000VND/ticket/child.
From Ha Tien to Phu Quoc, the ticket of Superdong ship is 230.000 VND for adult and 160.000 VND for children.
Where to stay in Phu Quoc?
An important issue that we have to recommend to you in this post is the accommodation. Although the scale of resorts, hotels and homestays in Phu Quoc is very large and diverse. However, during the summer, the number of tourists to Phu Quoc is very crowded, you should book room in advance in case of out of room. If you are not active in booking room, you will get troubles that there is no room or there is also a very high price, to avoid the case of people introducing you to the room because of poor quality, remote rooms.
Where to visit in Phu Quoc?
Tourist sites in Phu Quoc are often located in the east, south and north of the island. When coming to Phu Quoc, don't forget to visit Ham Ninh fishing village, it is an ideal place to admire the sunrise and sunset as well as experience the fishing activities with local people.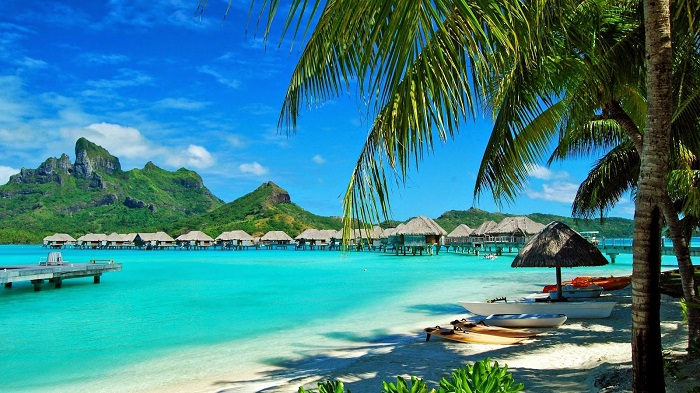 Beautiful beach in Phu Quoc
In summer, the Tranh stream tourist area opens to welcome tourists, let's have a short trek under the shade of the green forest and enjoy the funny moments there.
Phu Quoc is so famous for beautiful sandy beaches such as Long beach, Sao beach, Khem beach, Dai beach, etc. Near the beaches are the luxury resorts and amusement centers that you have to spare time to enjoy it.
Besides that, there are numerous religious and historical sites in Phu Quoc such as Phu Quoc prison, Ho Quoc pagoda, Dinh Cau temple. Don't hesitate to visit if you want to have the silent moments. Phu Quoc night market is one of "what to do in Phu Quoc" things to explore the local culture.
Langkawi
Where is Langkawi?
Langkawi is an archipelago in the northwest of Malaysia in the territory of Kedad State. Langkawi includes 99 islands, the name of Langkawi in Malay language means Eagle, so this archipelago is also called as Eagle archipelago.
This is also the living area of eagle, so recently, there are some tours that take tourists to Langkawi to contemplate the eagle.
There are two funniest areas in Langkawi which are Kuah Town center and Pantai Cenang beach. Two sites are distant about 20 km.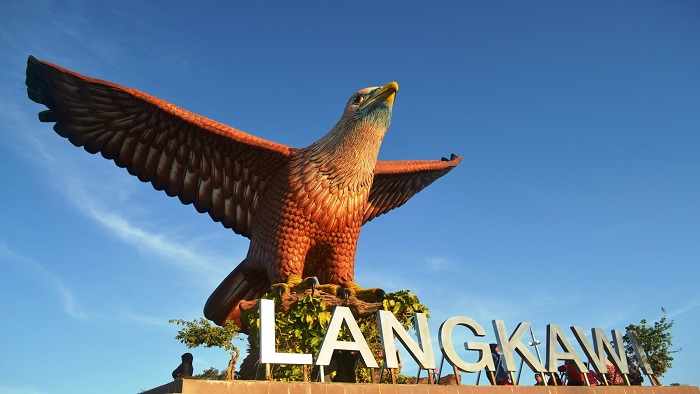 Eagle- the symbol of Langkawi
What is the best time to visit Langkawi?
The climate of Langkawi is similar to the south of Vietnam with two distinctive seasons: dry season and rainy season. The rainy season is from June to November with the sudden rains. The dry season is less rain and sunny. It is also the tourist season in the area, especially in December.
How to travel to Langkawi?
From Vietnam, there are a lot of airlines having the flight routes to Langkawi, you will have a transiting spot in Kuala Lumpur before coming to Langkawi. Some airlines having the flight route to Langkawi are Vietnam Airlines, Malaysia Airlines, AirAsia, etc.
Visitors can book flight tickets from Kuala Lumpur to Langkawi within 1 hour. AirAsia often gives out the discount programs, so it is easy for visitors to hunt the cheap ticket to Langkawi.
Langkawi has a dock with a large scale and frequency of operation. Every day there are many high-speed boats to Langkawi from Kuala Perlis pier, Kuala Kedah pier, and from Penang island and Satun island in Thailand.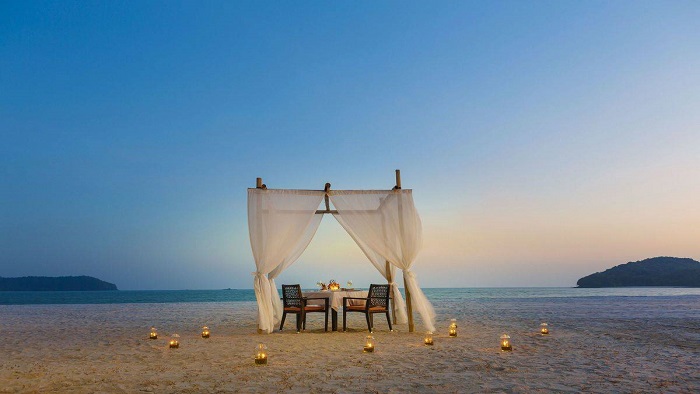 A romantic setting for couples in Langkawi beach
Where to stay in Langkawi?
The couples who love shopping often choose to stay in Kuah, because there are a lot of shopping centers with free tax in the area. The resorts here are good quality with the cheap price, relatively about one million VND and many extra services such as swimming pool, massage, etc.
However, most tourists coming to Langkawi often stay in the accommodations in the area of Cenang beach. With the length of 10 km coast, Cenang features a wide chain of the luxury hotels and resorts as well as homestay with budget price. The Cenang beach also offers many exciting activities like wave skiing, boat racing, etc.
Where to visit in Langkawi?
Langkawi cable car is the world's longest cable car system with the height of 950 meters, you can have a panoramic view of the Langkawi sea and islands when sitting on the cable car.
Take the cable car to the second highest mountain on the island, you will continue to enjoy the breathtaking scenery of Langkawi while walking at Langkawi sky bridge. Located on an altitude of 700m above sea level, the sky bridge is also an ideal and romantic dating place for couples when arriving in Langkawi.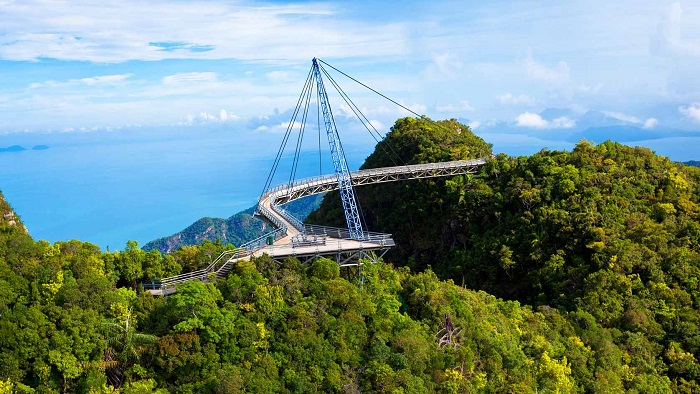 Langkawi sky bridge
Langkawi has been recognized by UNESCO as a member of World Geopark so there is no reason that you will miss the beautiful ecological parks and reserves in this place.
Enter the Kilim Karst ecological park, walk along the wooden bridge that leads through mangrove swamps and admire the natural beauty of the Bogak forest. At the end of the road is a large bat cave. If you like adventuring, you can also take a boat to explore the forest reserve and learn about the ecosystem here, including medicinal plants and migratory birds.
Pulau Payar is a marine park located in western Malaysia, famous for its diverse and beautiful marine ecosystem. This place is essentially white sand beaches and is ideal for picnics.
Mardi Lake is a must-visit place in Langkawi. Legend has it that women who are getting trouble of getting pregnant when drinking a sip of water in this lake will be blessed by heaven.
One of the more interesting destinations is freshwater Tasik Dayang Bunting lake. This lake was formed by collapsing giant caves on the island. The lake has a depth of more than 14m.
Thank you for concerning about our website, hope that after this post, you will have a great time in Phu Quoc tour island or Langkawi tour. If you have any question, please contact us.