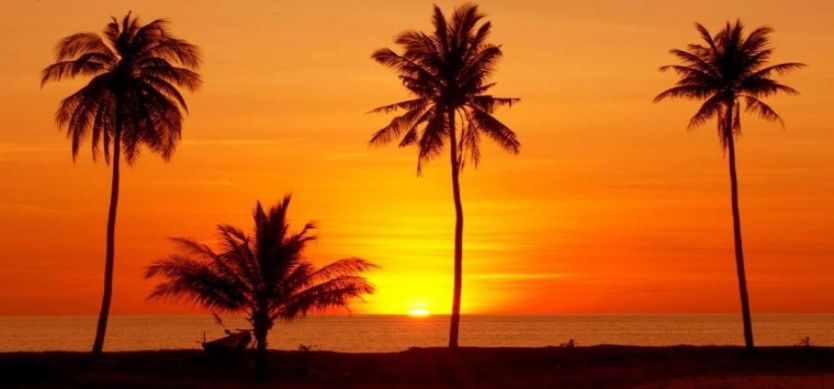 Phu Quoc is famous for its beautiful landscapes and luxury resorts with international standards.
However, if you are traveling with a budget, there are plenty of other Phu Quoc accommodation forms serving the stay for you such as bungalow. It is a more ideal option because of its cheap price and good services.
Here are the top choices in Phu Quoc for your trip. Let's explore!
4 most beautiful bungalows in Phu Quoc
Sunshine Bungalow
Mon Bungalow
Pepper Farm Phu Quoc Bungalow
Her Bungalow
Sunshine Bungalow
Address: Block 7, Tran Hung Dao, Duong Dong
Sunshine bungalow is a beautiful coastal property in Phu Quoc with affordable prices. Conveniently located in the capital town of Phu Quoc- Duong Dong town, Sunshine bungalow is worth to be your stay to start your excursions on the Pearl island. Situated 3 km from the center of Duong Dong town, it is really easy and convenient for you to access the other tourist locations in Phu Quoc. So with a convenient position like this, the bungalow is your ideal choice to travel around Phu Quoc in the most reasonable way.
Sunshine bungalow also offers motorbike rentals and tourist hot tub, plus with the open space and the nice position, it is so great for guests to join the fun activities and entertainment. However, there are also some disadvantages to this beach bungalow such as not serving breakfast, etc. So, tourists should positively walk to find a nearby restaurant for breakfast.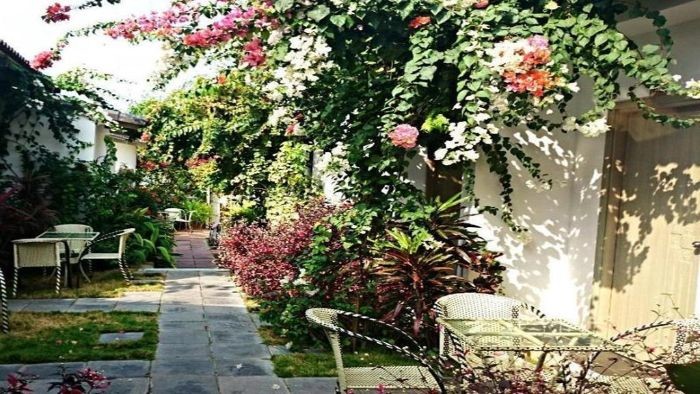 Sunshine bungalow
Mon Bungalow
Address: 113 Tran Hung Dao, Duong Dong
Mon bungalow is a beach bungalow with a moderate price in Phu Quoc. Located in Duong Dong town of Phu Quoc island, Mon bungalow is ideal for fun and relaxation. With a distance of 3 km from the center of Duong Dong town and 6 km from Phu Quoc international airport, this property attracts a lot of visitors each year. Thanks to its nice and convenient position, Mon bungalow offers easy access to the Phu Quoc tourist attractions such as Long Beach, Dinh Cau temple, Phu Quoc prison, etc.
Mon bungalow is a good quality 1-star property in Phu Quoc with a beautiful location and friendly staff as well as cleanliness of rooms. Prices are extremely affordable and there are many green spaces around the bungalow. So no place is better than Mon bungalow if you have a visit to enjoy your vacation on Phu Quoc island.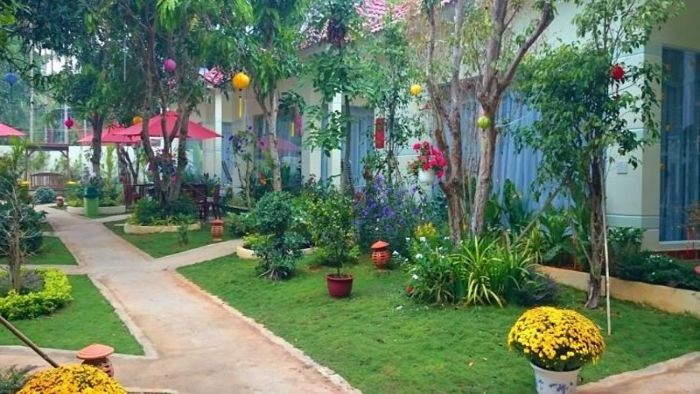 Mon bungalow
Pepper Farm Phu Quoc Bungalow
Address: Moi village, Bai Thom
Just 18 km from the center of Dong Duong town, Phu Quoc Pepper Farm bungalow is a perfect choice for those who want to explore and enjoy the beauty of Phu Quoc island. The bungalow has a nice location in the center of the island which ensures that guests can visit all the famous tourist sites on the Pearl island quickly and easily.
Pepper Farm Phu Quoc bungalow offers plenty of facilities to make your stay comfortable and convenient in Phu Quoc island district. The bungalow has luggage storage, public wifi, parking, and good room service, so you are completely safe in mind in this property.
Pepper Farm Phu Quoc bungalow is not too close to Phu Quoc beach, so it should be calm and feeling extremely close to nature. The road to the property is a bit difficult to drive but you will definitely fall in love with the garden with fruitful fruit trees and birds along the road.
Hong Bin Bungalow
Address: 91 Tran Hung Dao
Hong Bin Bungalow is one of the few beautiful bungalows in Phu Quoc with the cheap price. Located at a prime location right on Tran Hung Dao Street - the busiest road in Phu Quoc, the property impresses tourists by the gorgeous garden and the independent bungalow facing the pool in a peaceful and poetic space, making anyone want to come here once.
Hong Bin bungalow also owns a private and clean beach where you can comfortably swim, rest on the sand without worrying about being bothered.
In addition to accommodation, Hong Bin also offers a menu of international cuisine combining with the unique local features that makes you unforgettable.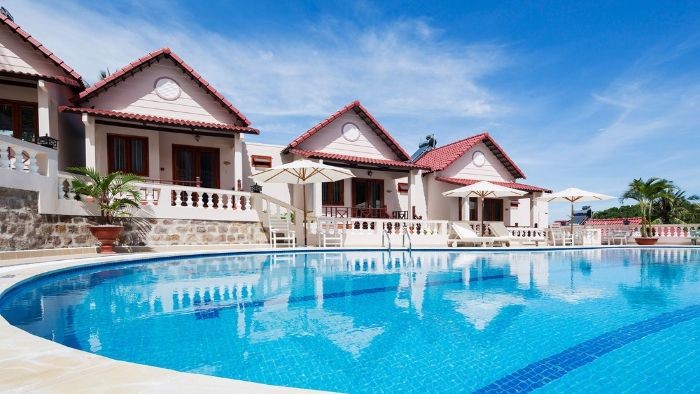 Hong Bin bungalow
Her Bungalow
Address: Cua Lap, Duong Dong
Her Bungalow is located in the heart of Duong Dong town, just a few minutes walk from the beach and Phu Quoc night market. This bungalow in Phu Quoc impresses tourists thanks to its architecture in harmony with nature, the open space and the exquisite garden style.
Thanks to the beautiful location, just 500m from Cua Lap beach, Her bungalow is extremely convenient for those who like to wander all day in cool water and golden sunshine. With the affordable price and nice location which is extremely near to the sea, Her bungalow deserves a certain place you should try to stay when coming to Phu Quoc.
With 5 bungalows we have just recommended to you below, we hope that you have a great stay in Phu Quoc. If this post is useful for you, don't hesitate to like and share with others. Thank you!