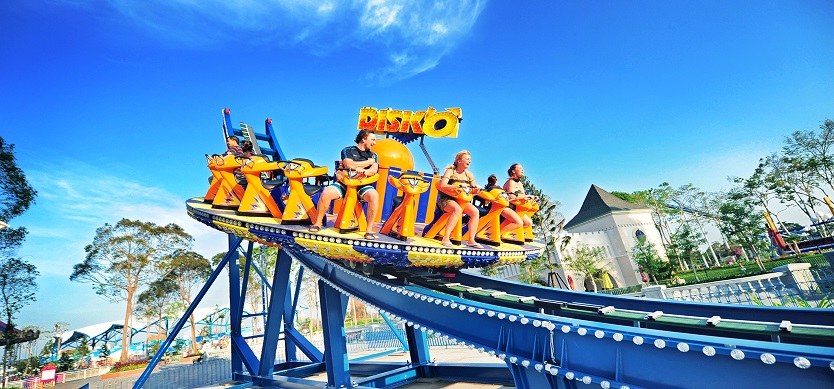 Many tourists asked me: "Is it possible to visit Phu Quoc one day?"
I replied: "Of course, it is possible."
However, it is recommended that tourists should circle the travel area in Phu Quoc one day tour to enjoy the best. And North Island and South Island are the most beautiful area with numerous tourist sites, you should consider one of them.
If you decided to visit Phu Quoc within a day, you should check this post below to choose to see North island or South island tours are more impressive to you.
Dive in it now!
Phu Quoc - a destination chosen by many domestic and foreign tourists
With an area of ​​nearly equal to Singapore, Phu Quoc was named as Pearl Island. Phu Quoc is the largest island of Vietnam located in the offshore of Kien Giang province in the Gulf of Thailand. About 45 km from the mainland with a total area of ​​575km2 (with 150 km of coastline) and a population of more than 120,000 people, Phu Quoc is the largest island in the 22 islands of Phu Quoc island district, Kien Giang province.
There are numerous tourists in Phu Quoc that you can't visit all in one day but due to the travel schedule, tourists can't linger long enough to visit all beautiful sites in Phu Quoc. So, tourists often to visit the north island or south island Phu Quoc to visit in the one day tour.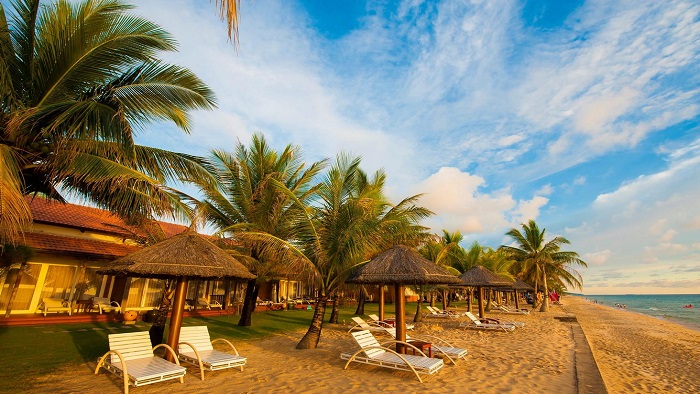 Phu Quoc
North Phu Quoc Island
Northern Phu Quoc Island is a rich land with primeval forest and rich flora and fauna and numerous beautiful beaches hidden behind forests. Coming to the full day tour of North Phu Quoc is to come to the unspoiled nature with the following activities and attractions:
Nguyen Trung Truc temple
Temple of Nguyen Trung Truc is one of the historical monuments recorded many anti-French achievements of national heroes on Phu Quoc land. Respected and worshiped by the people after being sacrificed for the country. The name of General Nguyen Trung Truc deserves to be the pride of Vietnam.
Sim wine production facility
Along with fish sauce, pepper and melaleuca mushrooms, Sim wine is a precious gift that nature has bestowed on Phu Quoc. With effective functions in curing common diseases such as flatulence, dyspepsia, stomach ulcers, or health promotion for men and pregnant women. Sim Phu Quoc Wine is a special gift for friends and relatives after a trip.
The fish sauce production base
Being the quintessence of traditional spice of Pearl island in particular and Vietnam in general, Phu Quoc fish sauce is the pride of the Phu Quoc region. After many years of ups and downs, Phu Quoc fish sauce is now one of the famous fish sauce brands in Vietnam in terms of quality and product image.
Phu Quoc dog farm
As a center to nurture the most intelligent dogs in Vietnam, Phu Quoc dog is the pride of Ngoc island people about its intelligence. In particular, Phu Quoc dogs are loyal to the owner. This is the reason why anyone coming to Phu Quoc wants to have one to bring to the mainland. However, this breed only adapts to Phu Quoc's climate, so raising in the mainland is difficult.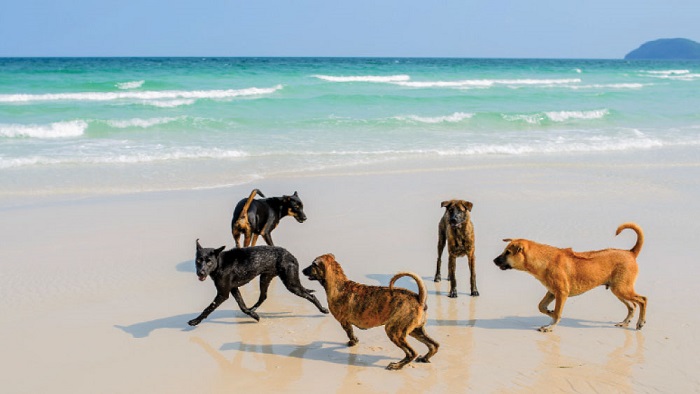 Phu Quoc dog farm
Ong Lang beach
In the middle of the poetic beach of Ganh Dau, Ong Lang beach is the place to find for simple and rustic fishermen's life. Those are the things that visitors can find at Ong Lang beach.
Ending the journey after moments of relaxation at Ong Lang beach. The bus will take you back to the original distribution point. End tour of North Phu Quoc Island 1 day.
South Phu Quoc Island
Phu Quoc prison
The Phu Quoc South Island tour includes many famous destinations, including the Phu Quoc prison - a piece of mighty evidence for the brutality and cruelty of the US imperialism during the Vietnam War. Although the prison now is smaller than in the past, it is enough to make you feel sorry for a painful but heroic time against the enemy.
Ham Ninh fishing village, Tranh stream, and Sao beach
Continuing the journey, you will come to the natural landscapes that have made Phu Quoc's reputation. It is Ham Ninh fishing village, where temporary wooden bridges with a length of thousand meters take you around. Or Tranh stream area, where the mountain landscape with waterfalls is like a beautiful landscape picture. Or maybe Sao Beach, Phu Quoc's most beautiful beach with a long coastline and white sand makes you surprised when you arrive.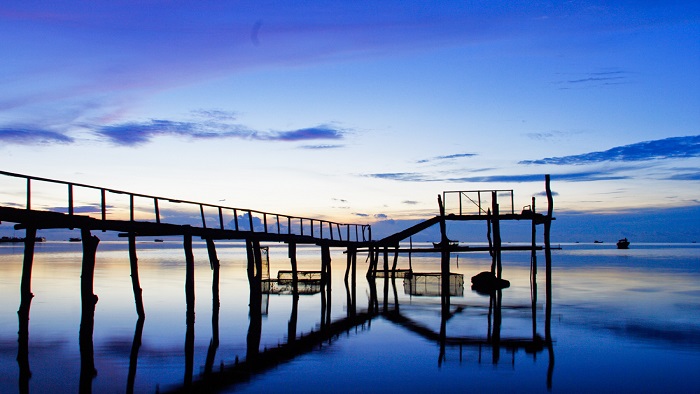 Ham Ninh fishing village
Enjoy delicious fresh specialties
Finally, the journey closes with famous specialties in Phu Quoc prepared from the rich drops of Phu Quoc fish sauce to the green pepper gardens and the leading sim wine production facilities here. Trying specialties or buying souvenirs for family and friends, you will surely be pleased to have visited these locations.
Conclusion
In order to travel many places in Vietnam, many tourists choose Phu Quoc one day tour to enjoy the beautiful landscapes of the island and then quickly move to another place. So, choosing the most outstanding destinations in Phu Quoc for the trip is very important, no matter where you should visit in Phu Quoc: north island or south island because the travel companies scheduled the well-arrange one day tour in north and south Phu Quoc with the best for tourists, you will feel an impressive Phu Quoc within 24 hours.
Hope that after this post, you have a plan in mind about a one day tour in Phu Quoc. Thank you and see you soon!