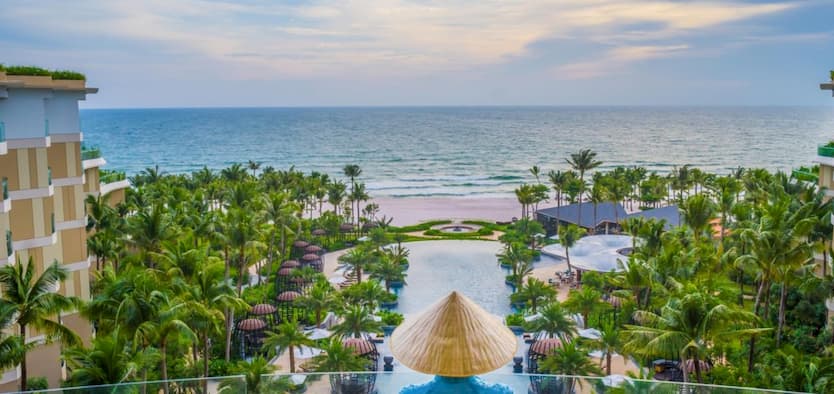 Are you trying to decide which to include in your trip? Phu Quoc or Sihanoukville? Then keep reading this and take note, we did a research that analyzed some features of both and here is the result help you to make the right decision.
Overview about Phu Quoc
You might wonder where is Phu Quoc island? This is the answer: Phu Quoc is the largest island in Vietnam, is part of Kiên Giang Province as Phu Quoc District, the island covers a total area of 574 square kilometers. Located in the Gulf of Thailand, the district of Phu Quoc includes the main island and 21 smaller islets. Duong Dong is the centre of town and is also the administrative and largest town on the island. The other township is An Thoi on the southern tip of the island.
Overview about Sihanoukville
Sihanoukville also is known as "Kampong Som" is a coastal city in Cambodia and the capital city of Sihanoukville Province. It is located at the tip of an elevated peninsula in the country's south-west on the Gulf of Thailand. The city is flanked by an almost uninterrupted string of beaches along its entire coastline and coastal marshlands bordering the Ream National Park in the east.
How to get to Phu Quoc?
What's the cheapest way to get to Phu Quoc island? A lot of people catch flights or talk about ferries. So what is the best way? The answer is: It's up to your budget!
There are several means of transportation to get to Phu Quoc Island like airplanes, high-speed trains or ferries.
+ Get to Phu Quoc from Hanoi: you should take a flight to this Pearl Island. Vietnam Airline or Vietjet Air are two carriers that are quite reliable, in addition, the price is affordable.
+ Get to Phu Quoc from HCMC:
Apart from airplanes as suggested above, from Mien Tay Coach Station, you can take a coach to Rach Gia, Kien Giang province. Kumho, Mai Linh, and Phuong Trang Futaru are top three reliable coaches. It takes you about 7- 8 hours to come to Rach Gia.
Then, take another coach or taxi to Ha Tien Pier where a ferry will take you to the Peral Island. Super Dong or Duong Dong Express hydrofoil is highly recommended as it's punctuality.
How to get to Sihanoukville?
By taxis
If you're looking for a bit of comfort during your trip, then a private taxi is your best option. The journey will take approximately 4 hours in total and there is some absolutely stunning scenery along the way.
By air
The Sihanoukville Airport is located 17km to the east of the town, on the edge of Ream National Park. Cambodia Angkor Air serves tourists with three flights a week. They also fly constantly to and from Vietnam (Ho Chi Minh City) 3-4 times per week. AirAsiahas have been flying to and from Kuala Lumpur, Malaysia st 4 times a week.
By bus
Sihanoukville is a famous destination for holidays for both locals and foreigners, therefore, buses and minivans are available all the time every day and the roads are usually in good condition. You can check the different schedules, prices and book directly online.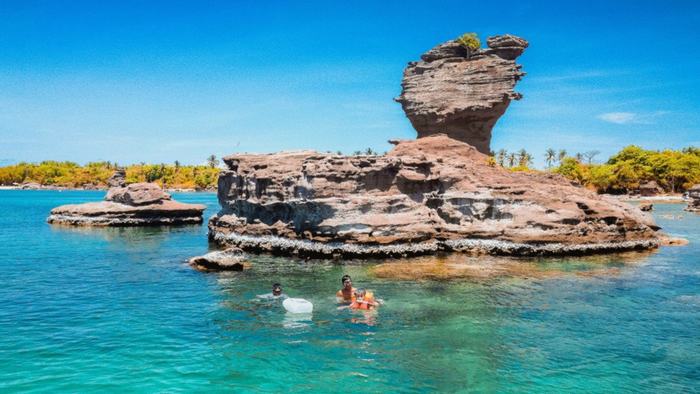 Phu Quoc pristine beach
When is the best time to visit Phu Quoc?
Phu Quoc tropical climate is divided into three seasons, unlike the other destinations in Vietnam, which are commonly suffering from the dry and the rainy seasons.
From November to March, the weather is extremely pleasant for a tropical vacation thank to the average temperature of 30 degrees Celsius throughout the day, shining sun and crystal-clear sky. This season is so perfect that most people choose to indulge themselves, stretch out on the sand, read a book and enjoy sunbathing.
From April to June, the weather change unexpectedly, between a perfect sunny day and sudden downpour. The humidity is around 80 to 85 percent, which causes you to feel muggy and airless.
From July to September, it's raining cats and dogs. Luckily, the rainy season doesn't mean it rains all the time every day. It suddenly rains then it stops and the rest of the day is lovely because everything is cleaned up and cooled down.
When is the best time to visit Sihanoukville?
In terms of climate, there are only two major seasons: the wet season and the dry season. The former lasts from June to October, while the latter runs from November to May.
Within the dry season, there is a short- time that it is cooled down and dry by subtropical climate. This is the peak tourism season as temperatures are mild and the days are dry.
April and May are the sweetest time due to temperatures might be u to 30s°C. The rainy season is also called the "green season" as Cambodia's jungles and the area around Tonle Sap Lake become a gorgeous, verdant landscape.
Enjoy Culinary art in Phu Quoc
If you are kind of seafood fan, then note down Phu Quoc as a top choice in your bucket list. Seafood in Phu Quoc is cheap and fresh and succulent. If you truly prefer an authentic food and beautiful region which are frequented more by locals, Raw herring salad, Ham Ninh Flower Crab, and Grilled Sea urchin is definitely must-try dishes. The finest and freshest squids, prawns, fish, crabs, and lobsters are served all over from fanciest and expensive hotel restaurants, beach shacks to downtown cafes, markets, eateries, and street trucks.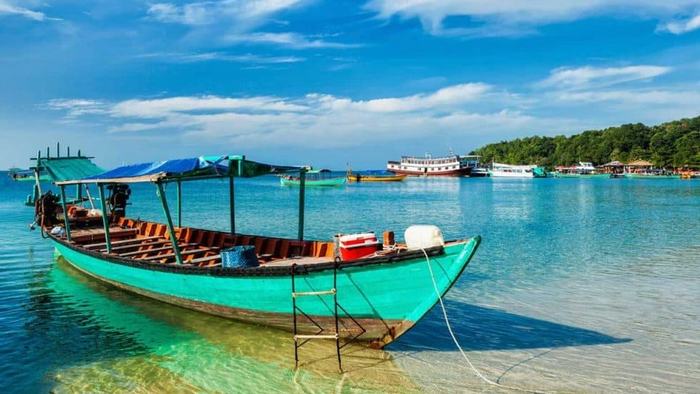 Sihanoukville
Enjoy Culinary Art in Sihanoukville
South- East Asian Khmer cuisine is famous for being of good quality and very reasonably priced. Sihanoukville, however, offers more than just Asian cuisine, with an abundance of culinary specialties to choose from including Japanese, Italian, French, and even Russian.
Sihanoukville or Sihanouk as it is often called is a dream destination for both delicacy lovers and just foodies.
Entertaining in Phu Quoc
Seriously Phu Quoc Island has some of the best beaches in the world. The beaches have soft fine white sand and are fringed by coconut trees. Some beaches have warm, crystal clear waters, others have calm waves. Some beaches are isolated that there is no one else but you!
Apart from the beaches, what to see in phu quoc island? The Pearl attractions are not only stunning beaches, but also historical sites, Buddhist shrines, and fishing villages, despite the rise of high-end beach resorts, modern facilities, and international dining venues, visitors can still enjoy plenty of sightseeing opportunities.
The national park takes up more than half of Phu Quoc Island, offering recreational activities such as hiking, camping, wildlife, photography, and bird-watching.
If you want to experience the local lifestyle and sample authentic regional specialties for a while, vibrant markets, traditional fishing villages, and pepper plantations are perfectly fit for you.
Entertaining in Sihanoukville
Sihanoukville is widely known as the jumping off point for serene islands such as Koh Rong, Koh Rong Samleom, and Koh Dek Koul. But not so fast- "Snooky" has a lot to offer on its own. Backpackers love Sihanoukville for the amazing selection of international food, low priced accommodation, sandy beaches, and consistently wild nightlife.
Serendipity Beach is the main beach in Sihanoukville- you can't miss it. Head out to Kbal Chhay Waterfall and let the freshwater streams cool you down, rest under the falls for a vigorous back massage.
If gambling is your thing, you'll be delighted to find Kampongsom City Hotel & Casino in Sihanoukville.
Be sure to watch your purse and pockets; those cute little beggar kids are quite skilled with the elusive bag snatch.
In sum, if you want to enjoy some laid back and tranquil time Phu Quoc is definitely the first choice. If you want to immerse in endless party nights or take a gamble, Sihanoukville should be at the top of the bucket list.
Thank you for your concern, if you need further information about full day Phu Quoc island tour, please contact us for more information.