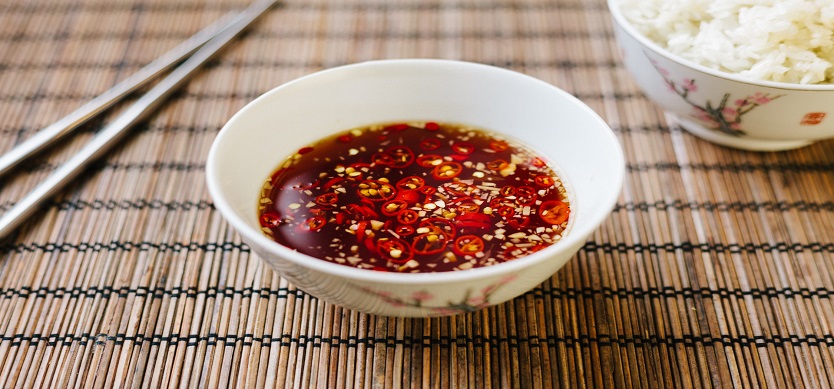 Phu Quoc Island is one of the most famous destinations in Vietnam with a lot of wonderful things for enjoying. When visiting the place, besides beautiful landscapes and amazing things to do, Phu Quoc Island is also known as the home of traditional Vietnamese dipping sauce which is one of the special sauce in Vietnam. Therefore, the post will introduce more about the sauce which is made in Phu Quoc Island.
1/ General information
Vietnamese dipping sauce
The Vietnamese dipping sauce is a requirement at every Vietnamese table which you can not find out anywhere without Vietnam. Vietnamese dipping sauce has "nước chấm" name in Vietnam which is used to season grilled and steamed meats, salad and fried rolls, vegetables and seafood. Furthermore, it is used in many recipes, too, but it is always put on the table for each individual to dip as their taste dictates. Therefore, when you enjoy dishes in Vietnam, you will see that almost dishes have to use with dipping sauces together. This recipe has a distinct southern Vietnam influence with the addition of lime juice, water, and sugar. You may also use rice vinegar instead of all or part of the lime juice for a variation. In the central and northern regions, nước chấm is often made using only the fish sauce and chilis, perhaps with just a touch of sugar.
2/ Simple way to make the delicious dipping sauce
For those of you that are challenged by the flavor of fish sauce, try substituting two-thirds of the fish sauce with soy sauce. The next time, try a little less soy and more fish sauce, and you will be ready for the real thing before long.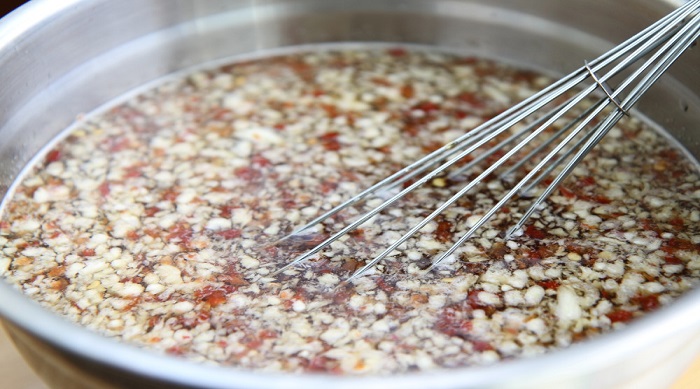 Vietnamese dipping sauce
Ingredients:
175ml warm water
30-40g sugar
125ml fish sauce
60ml lime juice or rice vinegar
2–3 small chilis (red or green), thinly sliced
1 garlic clove, peeled and sliced (optional)
Mix the water and sugar, stirring until the sugar is dissolved. Combine with the rest of the ingredients and serve. This sauce is typically made fresh for each meal, but leftovers will keep several days in the refrigerator.
Vietnam dipping sauce is not only the dish, but it is also known as the culture of Vietnamese people. Therefore, when visiting Vietnam, you don't forget to enjoy the famous and wonderful sauces.
Hope that after the post, tourists will have more and useful information about Vietnamese dipping sauce and the simple way to make it. Furthermore, if you need more information for traveling in Vietnam, you don't forget to visit our website to get more.