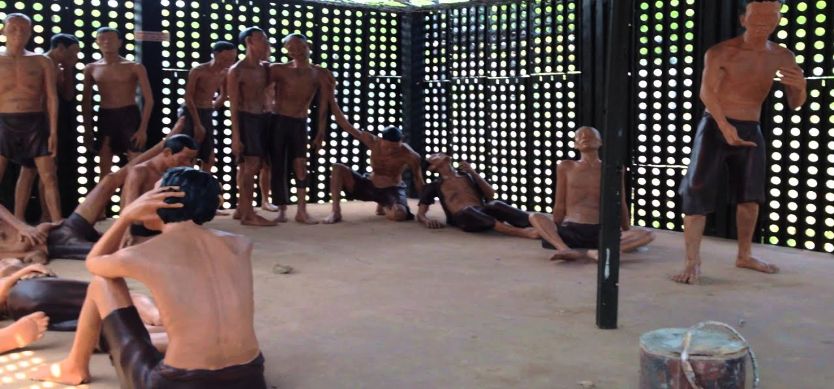 Located in An Thoi town, Phu Quoc island district, Coconut Tree Prison is an indispensable spot in this island, especially for those who love learning culture and history. The prison is the evidence of unbroken spirit of Vietnamese people during the wars against France and USA.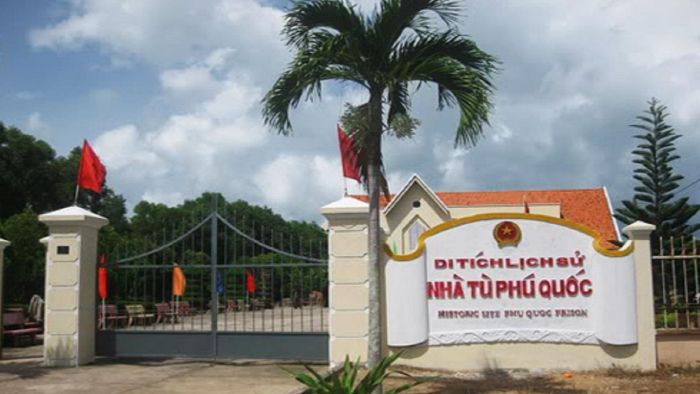 Coconut Tree Prison
About Coconut Tree Prison
Nha Tu Cay Dua or Coconut Tree prison is the other name of Phu Quoc prison, about 5 km from An Thoi and covering an area of 40 ha was the largest prison of the U.S. forces that held tens of thousands Vietnamese soldiers and civilians.
The prison was built by the French just before the World War II and during the Vietnam war became a notoriously vile detention camp spread over 40ha. It is now an official heritage site with a magnificent commemorative monument.
Layouts of Coconut Tree Prison
Coming to Phu Quoc tour, visitors will have a chance to visit this prison. The whole prison in Phu Quoc has 12 zones. Each zone is divided into 4 sections: A, B, C, D. Each section has 9 to 18 detention houses. Each house is home to about 120 people. In the peak time, sometimes they stuff up to 150 people. Try doing a mental calculation: A subdivision has 12 houses. So 4 subdivisions will be 48 houses. Ten times that 48 console will be 480 small prisons or 48 medium-sized prisons. Too terrible! Phu Quoc prison was considered the largest prison in Southeast Asia at that time.
Historical meaning of Coconut Tree Prison
Phu Quoc prison is a living proof that marks the cruel crimes of the colonial and imperialist regime, and speaks up the indomitable spirit of resilient struggle of revolutionary soldiers. Prisoners of war at Phu Quoc prison were subjected to punishments, cruel torture such as nailing their hands, feet, and head; burning red fire wire stabbed into the flesh, chiseled teeth, covering the boiling water or pouring coal fire, throwing into the pan of boiling water, burning alive, burying alive, etc. But with the will of courage, they coped with them in various forms of fighting to keep their ideal.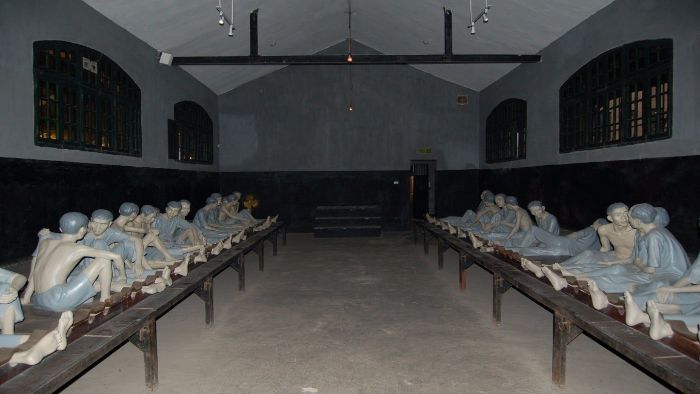 Coconut Tree Prison
Coconut Tree Prison Historical Site
Coconut Tree Prison Historical Site is now not large, located on the main prison with exhibitors and an outdoor display area of ​​original artifacts. Coconut Tree prison was confirmed as a historical site in 1996 and began to open to visitors. Coconut Tree Prison went into literature through the history book of Chu Lai.
In the past years, Kien Giang province has recovered and rehabilitated a number of constructions such as 5 prefabricated houses including prisons, houses, kitchens and two guardian houses; restoring escaping underground routes, a section of barbed wire, watchtowers, barns, memorials in the prisoner cemetery and exhibitors additional relics, etc to serve for tourists.
Visit the prison relics to witness the artifacts left here, you will see more clearly the patriotism of Vietnamese people. Coming to Phu Quoc prison relics to understand more the history of the Vietnamese nation. If you have any questions about Phu Quoc tours, don't hesitate to contact us. Thank you!