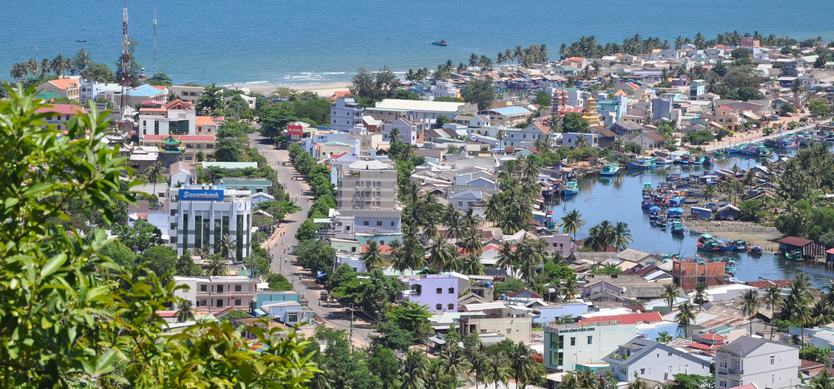 Duong Dong Town
Situated in the west of Phu Quoc Island with the population of 80,000 people, Duong Dong is the center –the largest town of the pearl island.
Duong Dong – the heart of Phu Quoc
Duong Dong is home to lots of hotels, resorts, restaurants, banks, hospital as well as some areas of fish sauce production and pepper gardens. Phu Quoc International Airport is also located here. All Phu Quoc tours have a stopover at Duong Dong with Tran Hung Dao Street situated parallel to the most famous beach of Phu Quoc – the Long beach.
What to explore in Duong Dong Town
Duong Dong market
The market often opens very early in the morning with the main products of fresh seafood, vegetables, and utensils. Also, Duong Dong market also provides fruits and some Phu Quoc's specialties such as the mushroom and pepper. The price here is very affordable. The market is located behind some big buildings and a bridge, so it is quite difficult to find it.
Duong Dong Night Market
Duong Dong Harbor
Duong Dong harbor is located on Duong Dong River, where is the gateway of fishing boats and tourist ships. This is an interesting place for visitors to see colorful fish boats and see fishermen unload the rice fish (the main ingredient in Phu Quoc fish sauce). If you want to go fishing at night or explore the northern islands, you can rent a private boat here.
Dinh Cau beach
Dinh Cau beach is a small beach in Duong Dong town situated behind the night market. It is an ideal spot to watch the sunset.
Cao Dai Temple
Standing on the highest point of Cao Dai Temple, you can see the panorama of Phu Quoc National Park, Duong Dong Town, and Dinh Cau Temple. Remember to get dressed nicely when coming here.
Dinh Cau Temple and the Lighthouse
It is one of the most tourist spots in Duong Dong – considered as the symbol of this land.
Phu Quoc Pepper Gardens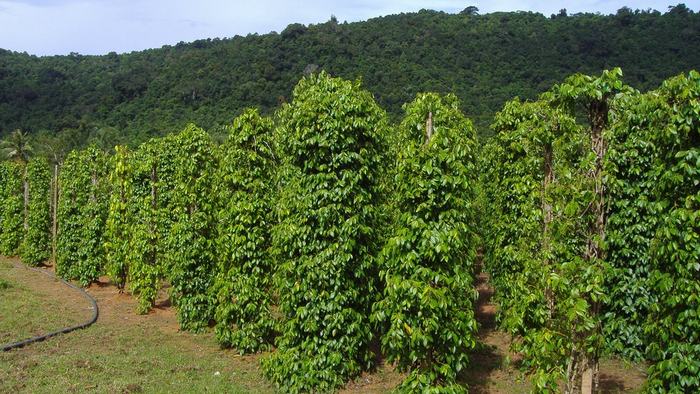 Phu Quoc pepper gardens
You can go to the edge of the town on the 30/4 Road. There are three pepper gardens opened for tourists to visit.
Night fishing
You can try your talents with squid fishing at night by taking a Phu Quoc tour organized in advance, departing from Duong Dong Town.
Bars
There are a lot of choices for bars in Phu Quoc, of which some most famous ones are Rory's, Pirate Cove, Drunkn's Monkey or Chez Carole.
Where to eat in Duong Dong Town
International cuisine
If you want to try Italian, Russian, Indian or Mexico dishes, head to Tran Hung Dao Street. Some suggestions are Le Deauville (French restaurant), or Ganesh Indian Restaurant.
Phu Quoc Seafood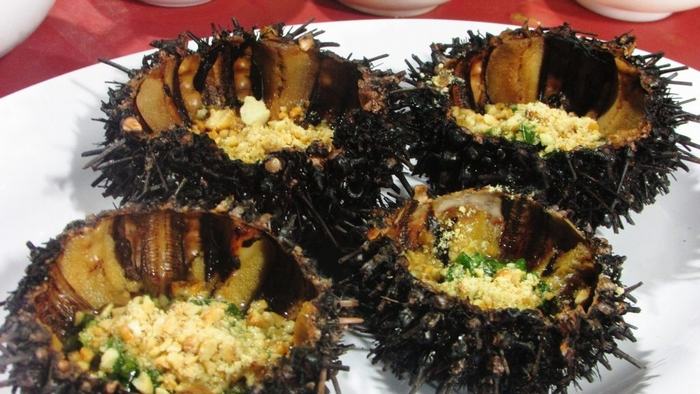 The delicious seafood of Phu Quoc
The night market is famous for Phu Quoc seafood. You can also buy local food or bread here.
Vietnamese cuisine
You can come to 30/4 Road to enjoy some famous Vietnamese dishes such as Pho, broken rice (com tam) or Hue beef noodles. Some restaurants: Pho Cali, Fanny's (Café and fast food), Song Xanh restaurant, Le Giang 2 Restaurant, Sim Vuon or Thanh Dieu (Vegetarian restaurant).
For more information about Phu Quoc Island, you can visit our website. If you have any questions, feel free to contact us. Share this article with others if you find it useful. Thank you!