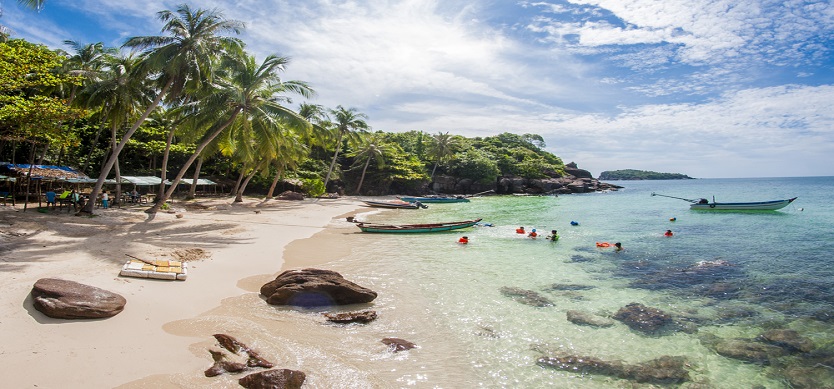 Phu Quoc is an amazing destination in Vietnam with a lot of wonderful and imposing things for enjoying. Furthermore, thanks to favorable geographical location, so there are a lot of tourists choosing to combine to travel to Cambodia and Phu Quoc during their trip. It is the reason why the post will introduce the best way to transfer from Cambodia to Phu Quoc island.
1/ By road: Phu Quoc - Ha Tien - Ha Tien International Border Gate (Xa Xia)
From Phu Quoc, tourists have to buy high-speed train tickets to Ha Tien and then cross the border to Cambodia, daily Phu Quoc high-speed train station has 2 trips in the morning and one in the afternoon to Ha Tien with the time running only takes 1 hour and 30 minutes. The lines running this route include Ngoc Thanh Speedboat with the price of 215,000 VND and Superdong Speedboat with the price of 230,000 VND. The pier at Bai Vong is 20 km from the center of Phu Quoc island district; you can take a taxi, bus or motorbike. Price for renting a car is from 400.000VND - 600,000 VND depending on the numbers of car's seats. In addition to the high-speed train, there is also Pha Thanh. Transporting passengers, vehicles, and goods from the island to the mainland, the high-speed ferry runs this route for 2 hours and 30 minutes and the passenger ticket price is only VND 185,000. The North Island pier is 35 km from the center of Phu Quoc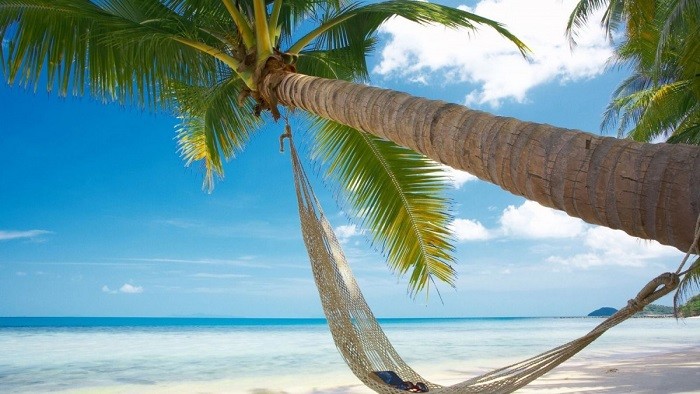 How to transfer from Cambodia to Phu Quoc island
From Ha Tien, you can go to Cambodia by bus or rent a private car according to your own schedule. If you take a bus, there are 2 buses daily from Ha Tien to Cambodia at 7 am and 13 pm. This is a bus company that has air conditioning, good quality cars and runs all the way along the way to pick up passengers so rest assured. With the bus service, you will be assisted by the ticket office staff at the border gate and there will be a transfer bus that will pick you up to the office if you book in advance. If renting a car with 4 seats, 16 seats, and 29 seats, the car will come to the pier to pick you up and take the initiative. With this vehicle, you must book a few days in advance and transfer the deposit in advance to the garage to schedule your pick up
2/ By Air: Phu Quoc - Phnom Penh Airport and Siem Riep
Phu Quoc island to Phnom Penh
From Phu Quoc Island to Phnom Penh, tourists can use Vietnam Airlines with 3 hours 45 minutes for flight.
Phu Quoc island to Siem Reap:
These are the first two international routes to Phu Quoc which are operated by Vietnam Airlines. The flight is the way for important projects in the development program of Phu Quoc to become the country's major economic zone in the future. On this occasion, Vietnam Airlines sells cheap tickets, excluding taxes and fees, from Phu Quoc to Siem Reap (over VND 1.3 million / ticket) for ticket buyers in Vietnam.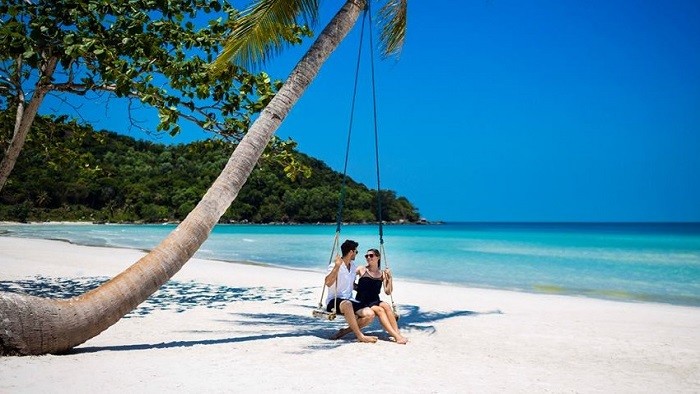 How to transfer from Cambodia to Phu Quoc island
3/ Waterway: Phu Quoc Yacht - Sihanoukville – Trat
Jupiter Yacht runs the Phu Quoc route - >> Sihanoukville. Early next year, domestic and foreign tourists can travel on the sea route from Phu Quoc Island to Sihanoukville of Cambodia by Jupiter boat with accommodating over 1,000 guests. Representatives of Kien Giang, Trat and Chanthaburi provinces of Thailand met in Kien Giang to discuss the opening of a sea tourism route linking Kien Giang and Sihanoukville of Cambodia. It is expected that this will be an attractive sea route to attract international visitors, especially European tourists. New travel routes help visitors save time to visit attractive destinations in the three countries. From Phu Quoc, visitors will take about 2 hours 30 minutes by train to Sihanoukville and it takes about 2 hours to get to Trat. However, the unresolved issue is that the three sides are still a lack of standard enough cruise ships to run on international sea routes, so in the meeting, the parties agreed that after the survey, either party would Standard enough to run first.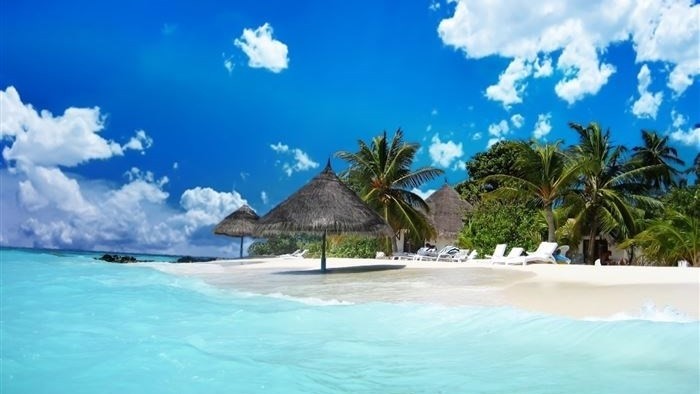 How to transfer from Cambodia to Phu Quoc island
Hope that after the post, tourists will have the full and necessary information for traveling. If you need more wonderful and useful information for traveling to Vietnam or other destinations in Vietnam, you don't forget to visit our website to get more. Furthermore, if you want to travel on your own, choose one of the ways above and remember to book the service to match your trip schedule to save time and travel costs. Besides that, if you want to enjoy the full tour without having to calculate and learn the information to schedule hard work can book a package tour so we can take care of all those tasks.