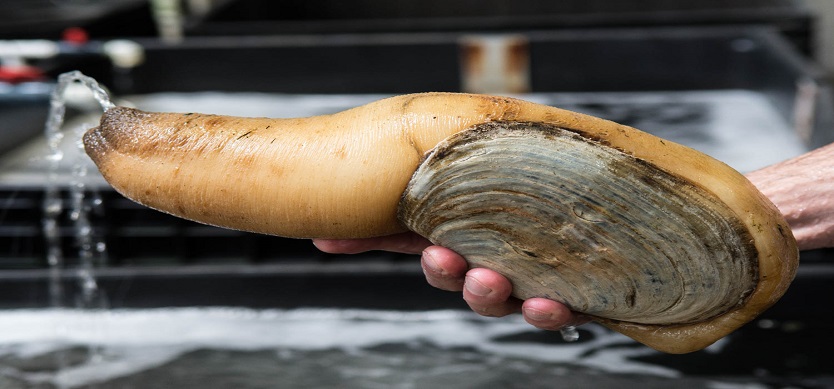 Phu Quoc tours always bring wonderful and attractive things for enjoying the pearl island. Geoduck at Duxton Hotel Saigon is one of them. Therefore, you don't forget to enjoy the amazing dish when having the chance to visit Phu Quoc island.
From Friday to October 2, Geoduck, also known as King Clam or Elephant Trunk Clam is available at The Grill restaurant of the four-star Duxton Hotel Saigon.
Harvested from the Vietnamese coast at a young age, our selection of Geoduck is a unique seafood delicacy. This delicious dish is available chargrilled with roasted peanut and spring onion, poached with lemongrass stock, braised with ginger, teppanyaki style or sashimi style.
Geoduck at Duxton Hotel Saigon
The Grill's usual choice of seafood on ice, BBQs, sashimi, and sushi will also be available for diners to enjoy. The dinner buffet is priced at US$25++ per person. For reservations, call 3822 2999 – ext. 218/415 or email to [email protected]
Hope that after the post tourists will have useful information for traveling to Phu Quoc island. If you need more information, you don't forget to visit Phu Quoc island explorer for reading.