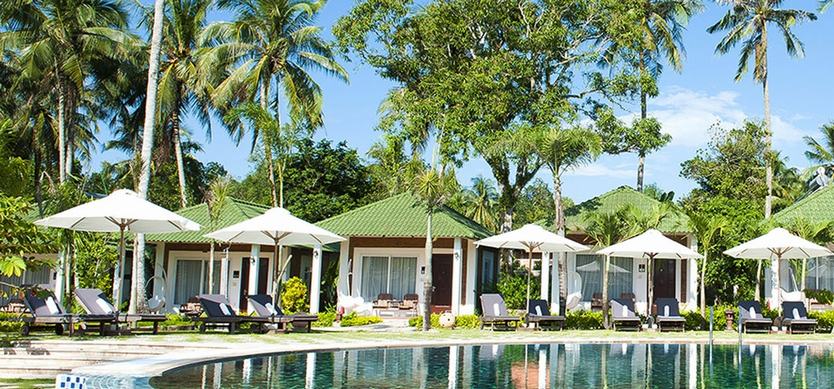 Conveniently located near Long Beach - one of the most famous beaches in Phu Quoc Island, Famiana Resort & Spa would be the perfect choice for you to spend your holiday when taking Phu Quoc tours.
Address: Cua Lap Hamlet, Duong To, Kien Giang, Phu Quoc Island, Vietnam
Hotel Rooms: 100
Description
Swimming Pool
Situated on the Phu Quoc picturesque central coast, Famiana Resort & Spa has sweeping views of the Gulf of Thailand with private golden sandy beach. The overall design architecture of the resort is inspired by Asian culture combined with a modern yet charming design accented with the modern conveniences of today travelers. The new luxury resort is only 10 minutes from Phu Quoc International Airport and just 10 minutes away to explore the Duong Dong town.
Room and suites
Famiana Resort Phu Quoc is located on the campus with an area of 2 hectares stretching along the Duong Dong beach, one of the famous beaches of Phu Quoc, the Famiana features 60 rooms with Suites, Villas by beach, Deluxe Oceanview and Deluxe Garden view rooms that are surrounded by tropical and exotic gardens. Famiana Phu Quoc Resort is cleverly built in romantic nature with a great ocean view for almost all kinds of room. Besides ocean view suites and villas resting upon a stunning beach, Famiana Phu Quoc has garden and mountain view bungalows, together with multi-purpose fitness room and modern nursery.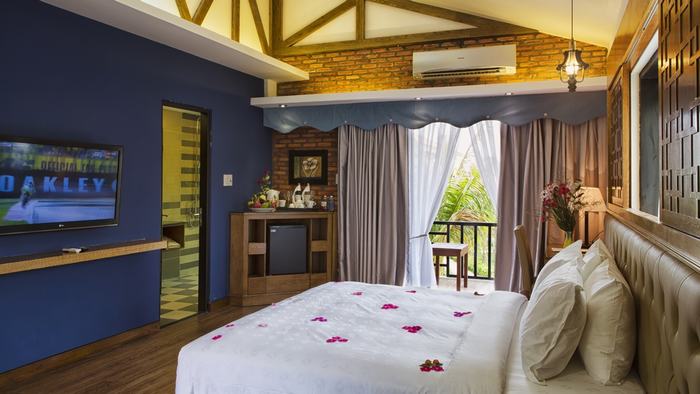 Famiana Resort & Spa
Come to Famiana Resort & Spa Phu Quoc with discount rates on hotels-in-Vietnam, you will feel not only the most comfortable and safest in individual relaxed space but also the meticulous attentive services from all members of Famiana. Booking online and get special deals: breakfast included with best price guarantee & hotel reviews.
Spend your stay here and you find it worth money. For more information about traveling to Phu Quoc island, you can visit our website. If you have any questions, feel free to contact us. Share this article if you find it useful. Thank you!