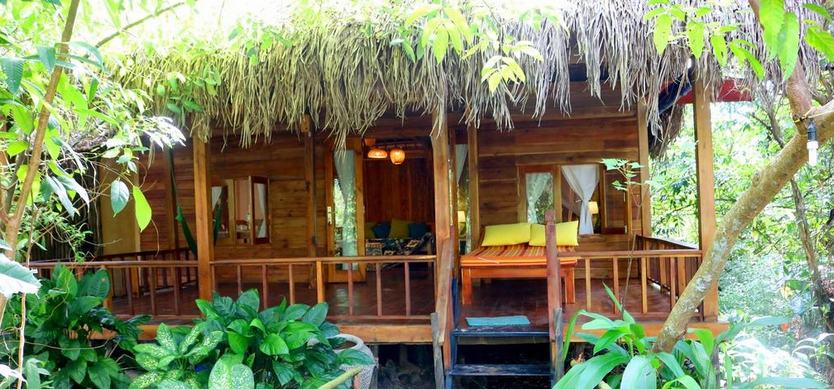 If you're finding somewhere desirable to stay when taking Phu Quoc tours then Freedomland Phu Quoc Resort is the place for you. Come here and explore why this resort is worth your money.
Address: Ong Lang Beach, Phu Quoc Island, Vietnam
Tel: +84 944 68 7071
Email: [email protected]
Website: http://www.freedomlandphuquoc.com
Description
If your idea of a holiday is the opportunity to enjoy the rich trip experience, Freedomland is definitely where you need to go.
Freedomland resides in 'undiscovered' island paradise, 12 minutes walk to the most beautiful beach in Phu Quoc island, "Ong Lang Beach", hidden in the exotic beauty countryside.
Freedomland provides you a priceless chance to communicate across cultures in a friendly atmosphere. It's very small nature cosy homestay with a common house and nine bungalows.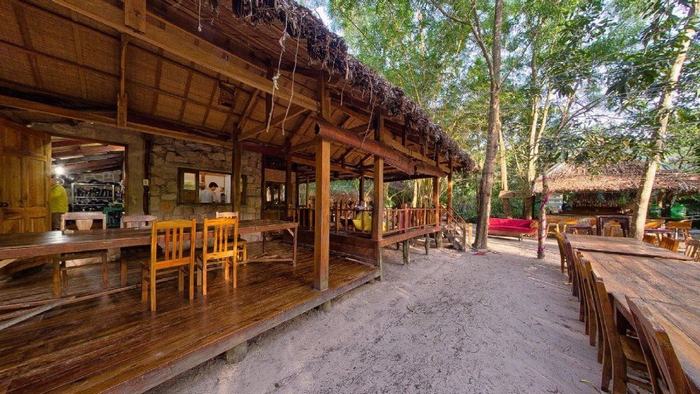 Freedomland Resort
In our Bar&food all is home-made, Vegetarians and Vegans are welcome, and we invite you to enjoy our famous pizza.
We welcome everybody that want to come to do their artwork, yoga, meditation, to work in the chemical-free garden if you wish, play your music, write your book…
Rooms
All structures have been constructed using natural materials from the island, driven by respect for the environment to justify many choices.
We have built in the countryside, 12 minutes walk to the beach, no hot water, no aircon, public toilet, and shower.
There are only sunset bungalow and garden house with private bathroom.
Sunset Bungalow: Divided into 2 rooms each room with bathroom.
Blue Bungalow: 40sqm, private balcony facing the sunset.
Rock Bungalow: 20sqm, private terrace
Bed Bungalow: bed sqm, the lovers like …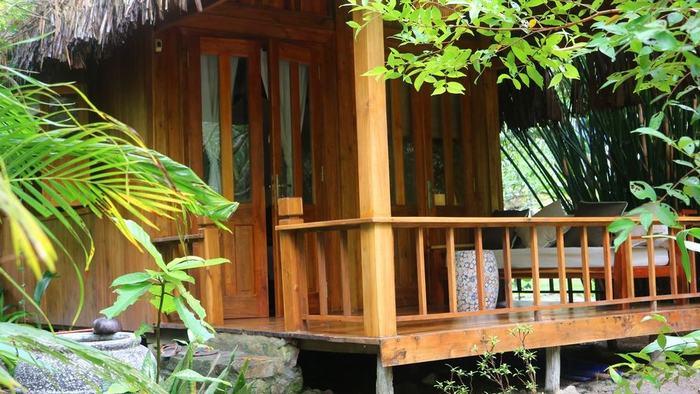 Garden View
Facilities
Exclusively, freedom land bar proposes you the Phu Quoc secret alcohol, a learned mixture of … , made in Ong Lang district.
As well as numerous cocktails, some cold beer, some fresh fruit shakes, and much more.
All the guests fell in love with Peter's cooking, and he likes sharing his love for cooking. Peter's cuisine is a skillful blend of Vietnamese and European cuisine. It's a fast meal to accompany your drinks.
We also organize our famous dinner parties and BBQs seafood, you just have to order in advance.
If you concern more about what to do in Phu Quoc or need further information, do not hesitate to contact us via our website. Share this article if you find it helpful. Have a nice trip!