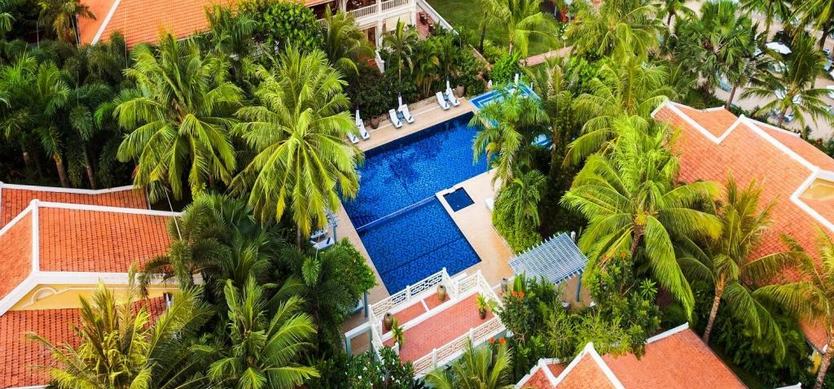 Grand Mercure La Veranda Resort Phu Quoc is one of the best places to stay when traveling to the pearl island. Coming here, guests have the chance to experience the luxurious facilities and the hospitability of the staff.
An overview of the resort
Located on Phu Quoc Island, Grand Mercure La Veranda Resort Phu Quoc, member of the MGallery collection, boasts a style reminiscent of a French seaside mansion. Set in tropical gardens on a beautiful stretch of beach, the resort boasts evocative design comprising a rich blend of dark woods, fine linens, and mosaic tiles, complemented by large terraces with sweeping views.
The Veranda Resort offers a unique welcome, far away from the hustle and bustle of daily life. Here, the dominant themes are well-being, discovery, and escapism. A spa destination for total relaxation: Tai Chi and Qi Gong on the beach in search of physical and mental harmony. When the sun goes down, treat your palate to the delights of the hotel's gastronomic restaurant, "The Peppertree".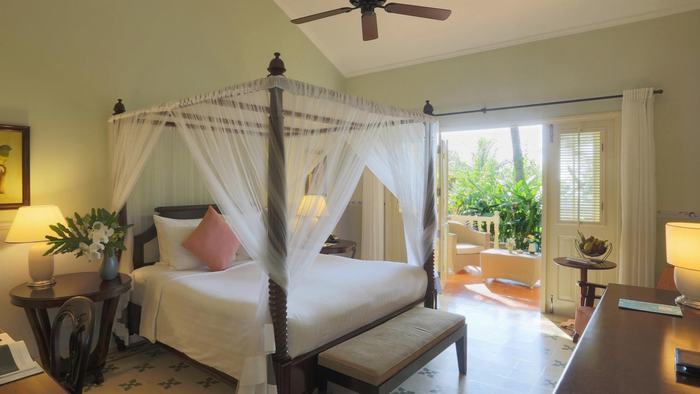 The Classic Garden Villa
What you can experience there
In luxurious tropical gardens, a building in the 19th-century colonial style is the setting for stays of well-being.
In an island style house overlooking the beach and the garden, the Pepper Tree restaurant is the heart of the resort with a wide range of food and drinks on the menu. Chef Ben offers the best fine dining experience on the island with his creative and diverse menu.
The lobby is medium size, decorated with colonial style, warm and cozy.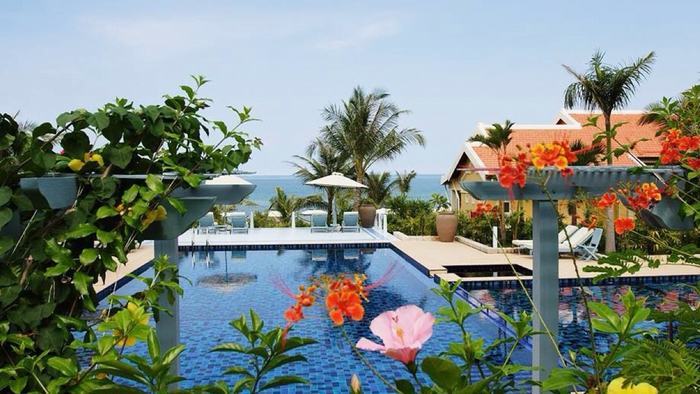 \
The swimming pool
Surrounded by lush tropical gardens complete with exotic flowers, the lovely Deluxe Room features a private terrace or balcony, satellite TV, upscale amenities, a ceiling fan, complimentary WiFi access, and in-room movies.
4 km to the city center, 4 km to the nearest airport (pqc), Close to the beach.
Hope that with our suggestion, you will have a memorable stay in Grand Mercure La Veranda Resort Phu Quoc. If you concern more about Phu Quoc tours, you can visit our website. Share this article if you find it useful. Have a nice trip!