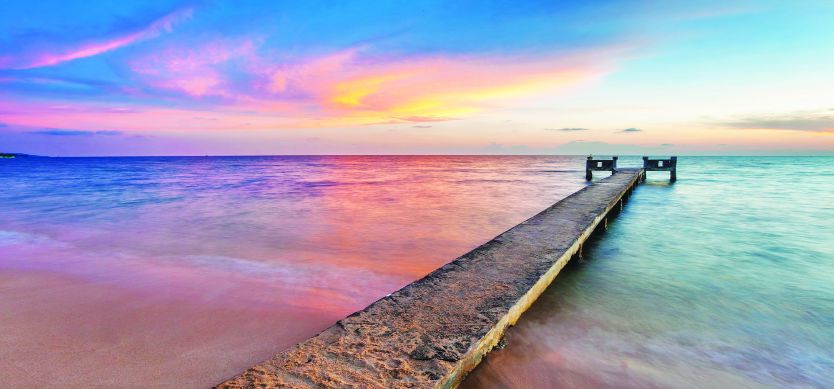 Dan from Gladstone, Michigan (a.k.a. rotorhead85) traveled from Cambodia to Ha Tien, then took the high-speed boat to Phu Quoc.
He stayed at Thanh Kim Ngan Bungalows (for $20US per night), rented a motorbike to tour the island and spent New Year's Eve at the Oasis Bar & Restaurant. After midnight, he enjoyed a beach bonfire at the Viet Thanh. His blog not only tells an interesting story, but it is also packed with useful details and accompanied by some fine photography.
Phu Quoc, also known as Pearl Island, is the largest island in Vietnam as well as the largest island in the 22-island population here, located in the Gulf of Thailand. Phu Quoc island is famous for its pristine natural scenery with clear blue sea, silky white sand beaches and high rows of coconut trees. Being a person who likes to conquer nature, Dan decided to visit Phu Quoc alone and rented a motorbike to explore the best beauty and wilderness of Phu Quoc. In his blog, he showed some helpful tips about renting a motorbike.
When hiring motorbikes in Phu Quoc, you should clearly ask about the price, the number of rental days, when you get and pay the motorbike to arrange the time accordingly. Motorbike rental prices in Phu Quoc range from 100,000 - 150,000 VND/day/motorbike depending on the type of vehicle.
He wrote, "the cost of renting a motorbike in Phu Quoc for 3 days is about 300,000 - 450,000 VND with about 250,000 of filling up the tank, so you can discover almost the island". Especially, at the sightseeing places, there are not many gas stations, so you should fill up gas in the center of Dong Duong town. Before receiving the motorbike, you should check it carefully.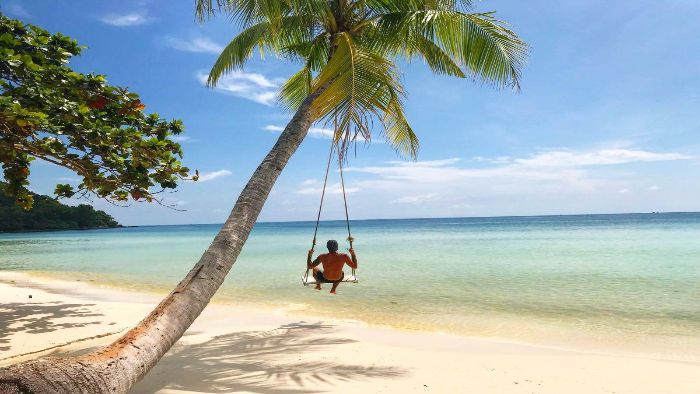 Dan in Phu Quoc beach
The bungalow he stayed was an accommodation near the Phu Quoc Beach and Dinh Cau. The Thanh Kim Ngan bungalow offered a comfortable space like staying at home, had a private balcony which he could enjoy the beautiful views from his own room. The rental price was very reasonable.
The most wonderful moment that he got on this trip is when he welcomed the New Year at the Oasis Bar with the strange people. He had a great meal with a really nice conversation with the owners. The atmosphere was very exciting and everyone was looking forward to the New Year's Eve.
He was extremely satisfied with this Phu Quoc tour. It is his most memorable experience in the trips to Vietnam. He wishes he could travel to Vietnam more and share his great experiences with everyone in his blogs. And you? After reading this blog, do you want to visit Phu Quoc island right now?