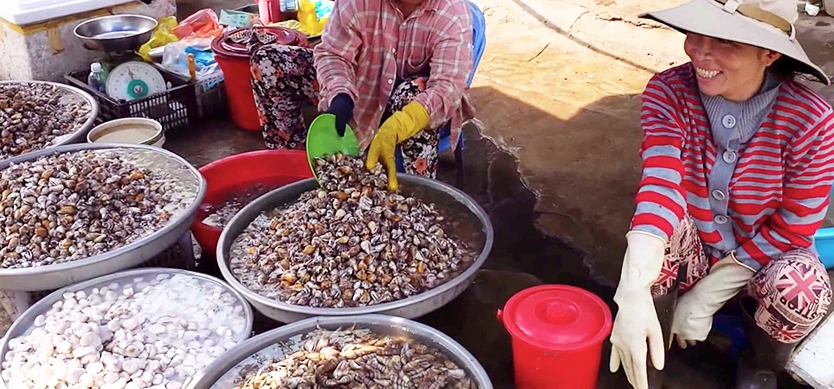 For those who like to visit and shop, a market is certainly a place tourists should not miss when traveling to Phu Quoc pearl island.
With outstanding features, the markets on Phu Quoc island gather many famous items such as fresh seafood, specialties, or eye-catching jewelry.
However, not all markets have special characteristics for you to learn. Therefore, we have selected large markets selling a variety of items.
Top local markets in Phu Quoc
Duong Dong market
Ham Ninh market
Phu Quoc night market (Bach Dang market)
Dinh Cau night market
Ganh Dau market
An Thoi market
Surely, an excursion at these markets in Phu Quoc will be extremely interesting. Let's explore!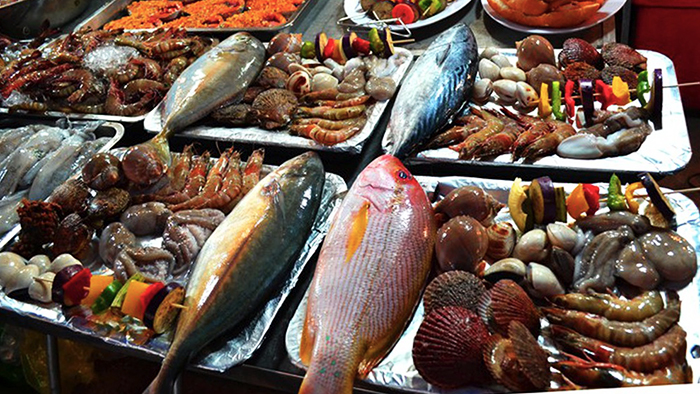 The fresh seafood at Phu Quoc night market
Duong Dong market
Duong Dong market is a place gathering the best-quality goods and products throughout the island. In particular, the market is a trading and buying center, attracting several tourists in Phu Quoc. That's why the market is like the heart of the pearl island for decades.
Arriving at Duong Dong market, whether it is early morning or the afternoon, you will encounter a crowded and bustling image of buyers, sellers, and visitors. The most attractive one is hundreds of shops displaying a wide range of interesting cuisine. More than that, the market is also the presence of many specialty stalls such as fish sauce, tomentose rose myrtle alcohol, pepper, etc to serve the needs of tourists.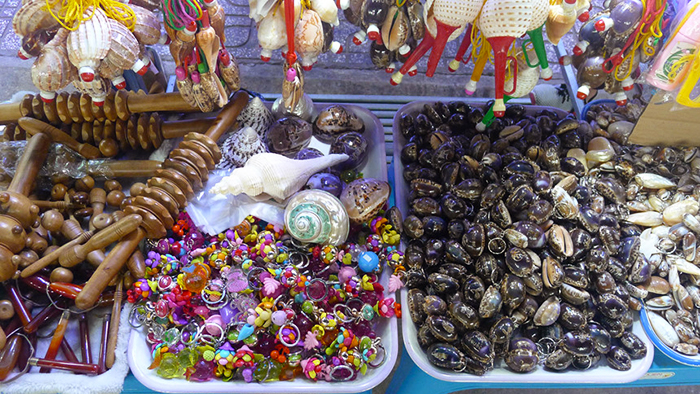 You can buy souvenirs and jewelry at Dinh Cau night market
Ham Ninh market
Located quite close to Ham Ninh ancient fishing village, Ham Ninh market sells diverse kinds of goods, from seafood and specialty products to daily life items. Over time, following the development of the village, Ham Ninh market has become a big trade market. However, for many tourists when coming to Ham Ninh market, everyone must once enjoy the famous Ham Ninh crab.
Phu Quoc night market (Bach Dang market)
The name of Phu Quoc night market was not too strange to domestic and foreign tourists when traveling to Phu Quoc. It is not only a place to enjoy delicious seafood and specialties of Phu Quoc but also a place of cultural exchange with travelers from all over the world. There is a very attractive thing for many tourists at Phu Quoc night market that is the vibrant, bustling but not too noisy and complicated atmosphere like that of many other markets.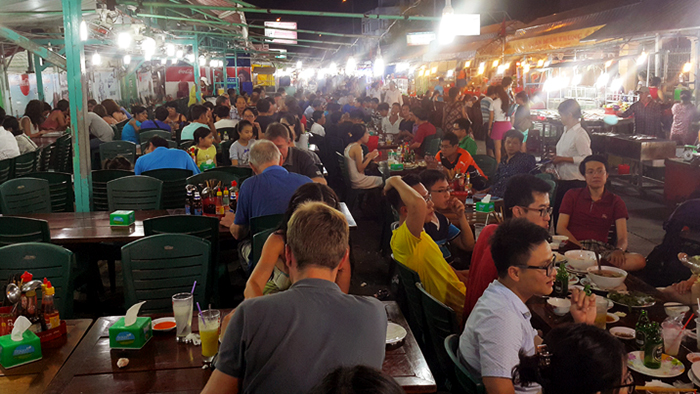 The vibrant nightlife on Phu Quoc island
Dinh Cau night market
Along with Phu Quoc night market, Dinh Cau night market is the favorite spot of many tourists at night. However, Dinh Cau night market has partly reduced its grandiose scale due to urban planning, yet it does not lose its bustle.
Like Phu Quoc night market, Dinh Cau night market is a place to have fun, explore, and enjoy seafood. However, it is a rich market with many items of souvenirs, handicrafts, cosmetics, jewelry, and especially Phu Quoc pearls. Besides, there are typical products of the island such as fish sauce, pepper, dry seafood, and tomentose rose myrtle alcohol, etc.
Ganh Dau market
Not as crowded as other famous markets, Ganh Dau market is a place to exchange and trade for many small traders. As a result, the market creates a friendly environment for visitors to visit when traveling to Ganh Dau beach.
Often, on the self-sufficient tours of many young groups, families or collectives, they choose Ganh Dau market to buy fresh, delicious, nutritious, and cheap products for processing. Especially, the people here are very friendly. Ganh Dau market is indeed an ideal place for a self-sufficient trip.
An Thoi market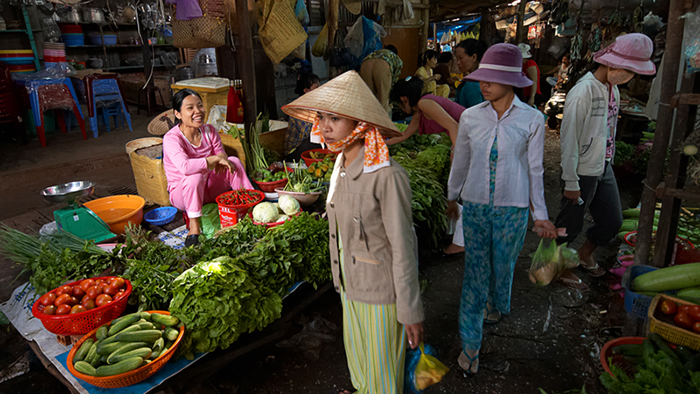 An Thoi market
If you are familiar with the image of the market on either side of the road or the simple thatched roofs, An Thoi market will seem to be not strange to you. The market makes many people excited about the characteristics of the countryside rather than a coastal fishing village. Therefore, the market space is very comfortable and natural without any drag and pull. Visiting An Thoi market, you should combine a discovery trip to experience An Thoi archipelago with a variety of interesting attractions.
Phu Quoc local markets are the most ideal places to learn about the life of people in the island district. For further information, feel free to contact us and don't forget to like, share this article with others. Thank you.