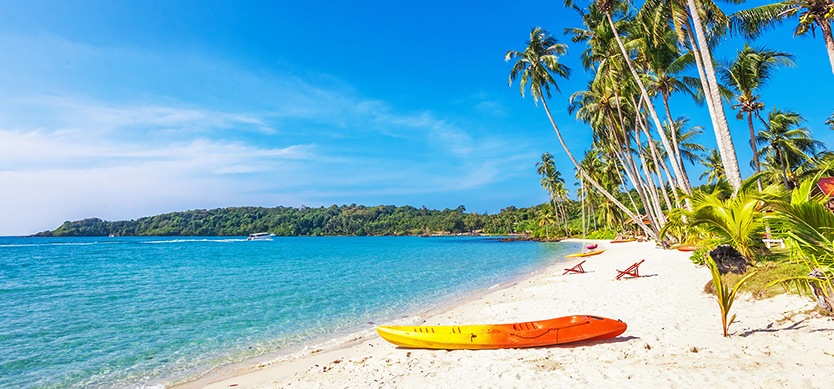 Unlike the vibrant Nha Trang beaches or the delicate Halong Bay, Phu Quoc brings a pristine yet charming look, attracting several tourists to visit.
Going to Phu Quoc, you can not only take part in many beach activities like swimming, sunbathing, diving, motorbiking, fishing, etc but also enjoy the tasty, fresh seafood, explore nature and the fishing village. Here is a review of a domestic traveler in the summer.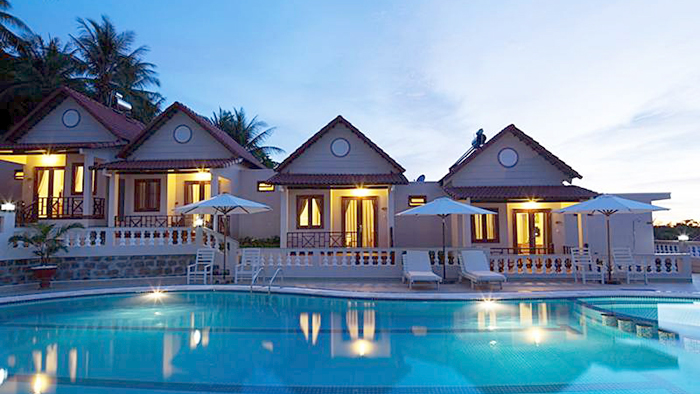 Phu Quoc resorts
Experience of Hoa
Duong Quynh Hoa recently had a 4-day holiday on Phu Quoc and said that "I was just lying on the beach, reading books, eating, and sleeping. My mind was purified and I was surrounded by peace. In the pictures taken there, I actually smiled a lot. How amazing!".
Where to visit in Phu Quoc
Swimming in Phu Quoc, you can choose many popular beaches of Bai Dai, Long Beach, Bai Sao, Hon Thom island, etc. If you love a more quiet beach, Bai Khem beach and islands of Hon Mong Tay, Hon Gam Ghi, Hon May Rut are very ideal for you. You can also dive to see the coral reefs there because the water of these beaches is very clear.
Ham Ninh fishing village
Visiting Phu Quoc, you shouldn't miss the fresh and diverse seafood from crabs, squids, shrimps, lobsters to sea snails, clams, etc. Duong Dong town and Phu Quoc night market are the places famous for the seafood heaven.
If you need more information on Phu Quoc tours, feel free to contact us or visit our website. Please like and share if this is helpful for you. Thank you.