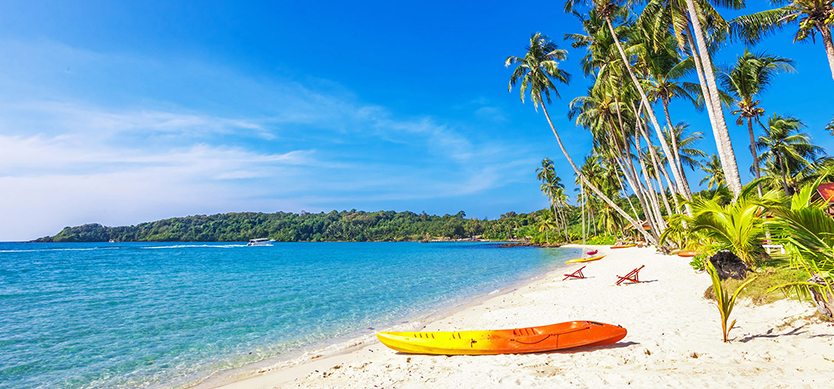 Phu Quoc island is well-known around the world by pristine yet charming and rich nature, along with several world-class projects and tourism services.
Where is Phu Quoc island?
Located in the Gulf of Thailand, Phu Quoc island lies 120 kilometers from Rach Gia city and nearly 540 kilometers from Laem Chabang, Thailand. Roughly triangular in shape, the island is some of 60 kilometers long north to south and 28 kilometers east to west in the north at its widest.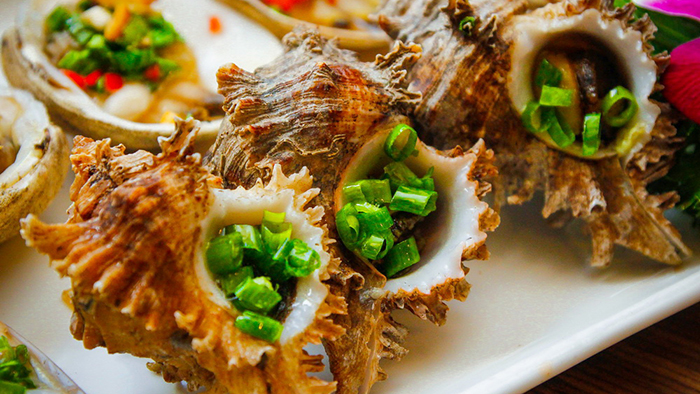 The fresh seafood of Phu Quoc
Phu Quoc means something different to everybody. Known as Koh Tral by the Cambodians, it is also referred to as the "Island of 99 mountains", and also "The Emerald Island" for its bountiful natural treasures, but for visitors, it's known simply as paradise.
Best time to travel
The most appropriate time to travel to Phu Quoc Island is from September to March every lunar year. During this time, the weather is less rainy, the waves are quiet and convenient for the boats to travel from Rach Gia to Phu Quoc. According to some necessary Phu Quoc tourism experiences, in this period, the number of tourists to Phu Quoc Island is much lower than in the summer. Therefore, you will save costs on boat tickets, plane tickets, hotel rental, and seafood in Phu Quoc.
Tourism season in Phu Quoc lasts from the end of October to March of the following year. At this time, the number of tourists is very high and the hotels, catering services cost more. Therefore, you should consider and choose for yourself the best time to go.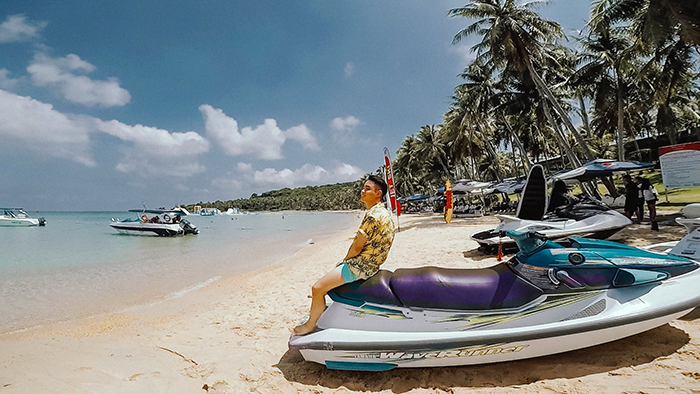 Enjoy Phu Quoc beaches
Best ways to travel
Plane
It is the easiest and shortest way to travel directly to Phu Quoc. Currently, apart from the routes from Hanoi, Saigon, and Can Tho to Phu Quoc, there are several Airlines from foreign countries serve tourists traveling to the island such as Thailand, China, England, Italy, etc. Tourists will land at Phu Quoc International Airport.
Passenger bus and ferry
This way will help travelers save more money compared to visiting Phu Quoc by plane. Phuong Trang, Kumho, and Mai Linh are the most reputable bus lines that will pick you up from your accommodation. After going to Kien Giang province by passenger bus, tourists will continue the route to Phu Quoc island by ferry or high-speed boat from Ha Tien or Rach Gia port. Depending on ports, types of ship, and ages, prices range from VND 150,000 to VND 330,000/guest.
The beauty of Phu Quoc island
Verdant and topographically varied, the island offers visitors an array for landscapes, ranging from sandy beaches and coves to forested mountains, river plains, and smaller islets which together make up an archipelago of 26 islands. The island's variety extends to its maritime heritage, Phu Quoc having both an active fishing industry and good quality coral reefs, most notably to the south and northwest of the island.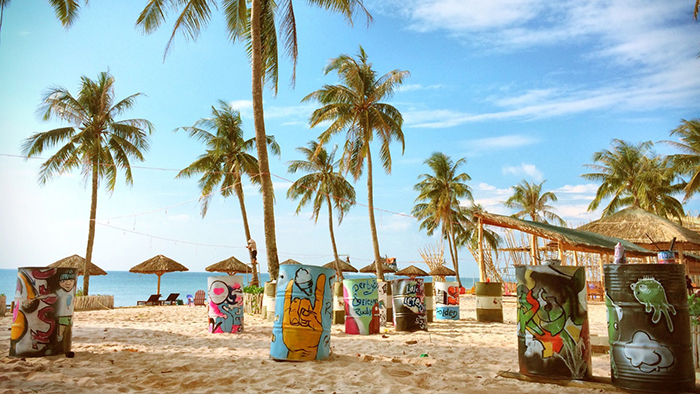 Phu Quoc beach bar
In one day, visitors can experience the culture of Vietnam at the local markets in the morning, relax on a remote and stunning beach in the afternoon, enjoy a delicious dinner and drinks at one of the restaurants, and enjoy accommodation at the variety of hotels and resorts on this superb tropical island getaway. Open year round with a peak season from November to March, Phu Quoc is becoming well known for stunning beaches, untouched natural environment, the easy going and relaxed atmosphere and friendly locals.
With the beautiful beaches, fresh seafood, and comfortable weather, Phu Quoc is really heaven of sea and islands. For further information about Phu Quoc tours or where to stay in Phu Quoc island, feel free to contact us or visit our website. If the article is useful for you, don't hesitate to like and share with others. Thank you.