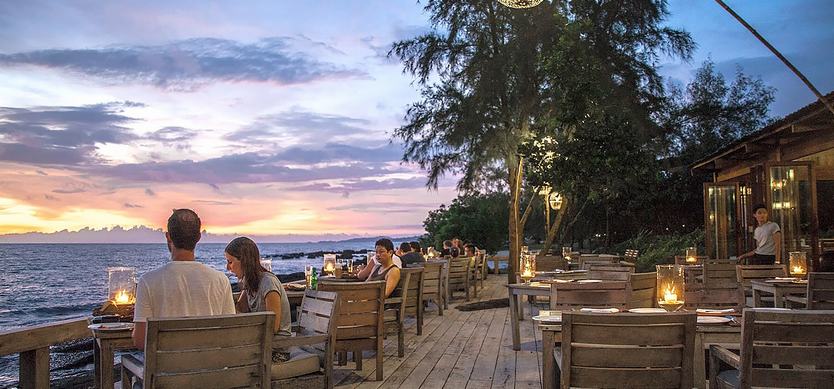 Usually, when enjoying a meal in Phu Quoc, many people will think of Dinh Cau night market. This place has all kinds of seafood and other specialties, from shrimps, crabs, oysters to bread, rice paper, etc.
However, if you want to search for a more formal and polite space you can go to the below addresses.
Best Phu Quoc restaurants with beautiful views
Old Vietnam
Trung Duong Marina
Green River
Old Vietnam
Stepping through the wood door like the curved roof of an ancient village, you seem to empty all your everyday worries to return to the rustic and old space. The wooden furniture with dark brown color creates the old feeling, nostalgia. With spacious and airy area, this is where many customers prefer to come when visiting Phu Quoc.
The menu of the restaurant is very rich in traditional Asia – Europe dishes, notably the famous specialties of Phu Quoc. You can enjoy steamed coconut shrimp, seafood salad of green mango, fried squid with salted egg shock, pinch onion or grilled herring salad reputation in this archipelago. The price is from 80,000 to 200,000 VND/ dish.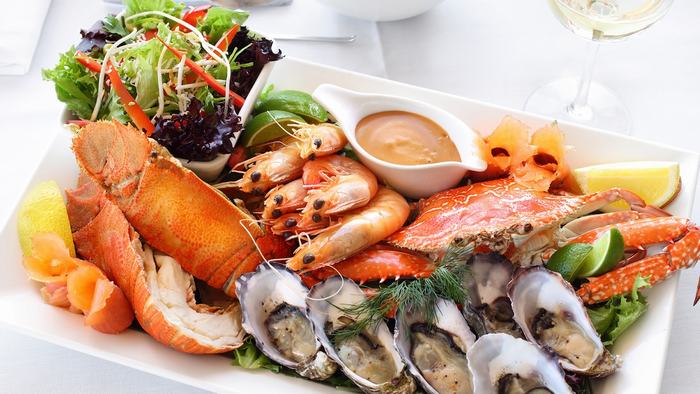 Delicious seafood at the restaurant
Address: Hung Vuong Street, Duong Dong town
Trung Duong Marina
This restaurant has airy, spacious space and lies on a slope on the hillside, facing the poetic river in the town center. It offers a peaceful and quiet setting and can accommodate hundreds of guests.
You can choose to unleash hundreds of rice dishes such as crab, seafood rice, crab soup, herring salad or Trung Duong salad with the price of 125,000 VND/ dish.
Address: 30/4 road, Duong Dong town
Green River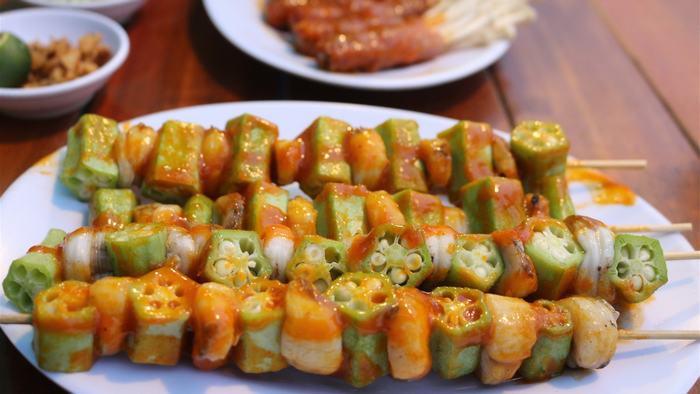 Coi bien mai dish
Located in windy and airy Duong Dong River the restaurant has a beautiful position and convenient transportation for guests. With 3 spacious floors, separate lounges, this is the ideal place for guests to enjoy meals in the quiet space.
This restaurant is famous for crab fried rice dish with a strong flavor. In addition, customers can order fresh seafood dishes in Phu Quoc sea such as "coi bien mai," sea pinch, etc. The price for each dish is from 70,000 to 200,000 VND.
Address: 30/4 road, Duong Dong town
Hope that with our suggestions, you will have amazing cuisine experiences when traveling to Phu Quoc. If you concern more about Phu Quoc tours, please visit our website. If you have any questions, feel free to contact us. Share this article if you find it useful. Have a nice trip!