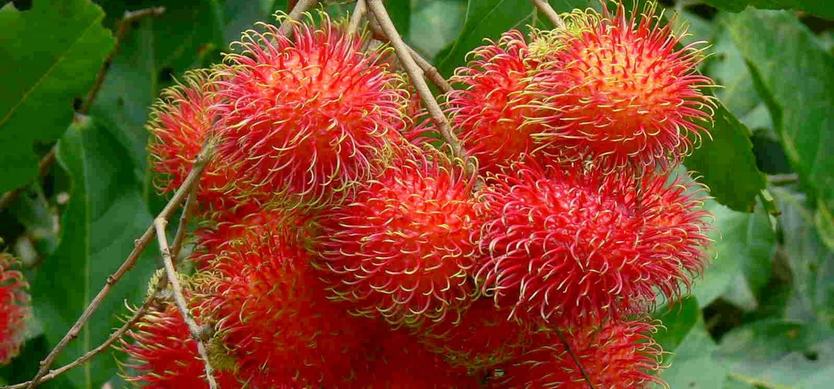 Phu Quoc has been well-known for its vast pepper gardens, but not many people know that orchards in Phu Quoc are worth visiting.
50% of Phu Quoc island area is the forest with lush trees all year round. Although the fruit orchards are not popular tourist spots, there are many fruit garden for you. Coming here, tourists can take pictures, pick fresh fruits and eat right at the garden or buy them as souvenirs.
Phu Quoc Bee Farm
Whenever you want to go to quiet and peaceful gardens with your family, then the Phu Quoc Bee Farm is the ideal place for you. Coming here, you can not only learn about bees and how to get honey but also enjoy the delicious fruits in the garden.
This fruit garden is located in Hamlet 2, Cua Can commune with a lot of fruits like durian or rambutan. There is a variety of drinks mixed with honey. Everything here is pure and natural which can bring guests the most relaxing space.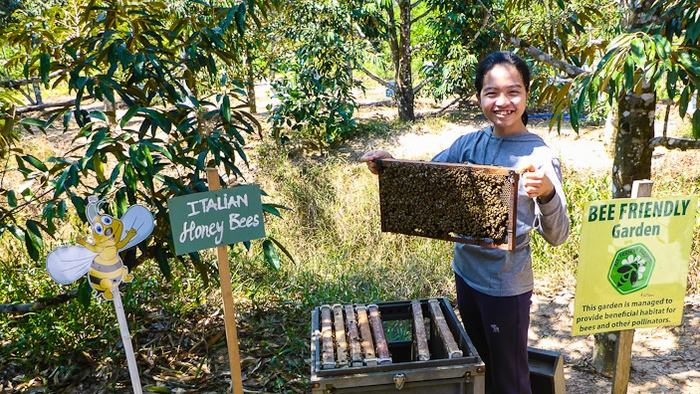 Phu Quoc Bee Farm
Orchards in Duong Dong Town
Along the road to Duong Dong Town – the capital of Phu Quoc island, there are a lot of fruit gardens. In the rambutan season, you can visit here and pick the fruits. Do not forget to bring your camera to take memorable pictures.
The fruits in those garden are mainly consumed by tourists coming here. The price is very affordable. Some of the most popular fruits are durian, rambutan, jackfruit or mangosteen. There are also bananas, dragon fruits, lemongrass, and guava.
Hope that with our information, you will have a memorable trip to Phu Quoc orchards and relaxing time with your family. If you concern more about Phu Quoc tours, please visit our website. Do not hesitate to contact us if you have any questions. Share this article with others if you find it helpful, Thank you!