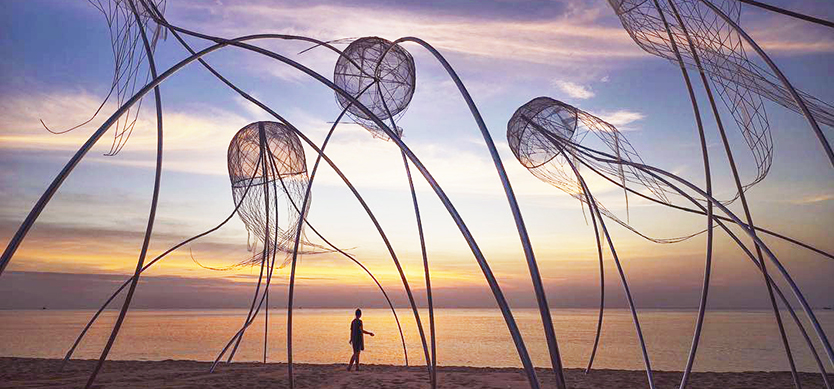 The biggest island in Vietnam – Phu Quoc or "Pearl Island" – is loved by thousands of people thanks to its beautiful natural sea landscape and huge potential.
Where is Phu Quoc island?
Phu Quoc is a beautiful archipelago located deeply in the Gulf of Thailand, in Kien Giang province. In the southern sea of the country, the pearl Phu Quoc island is the largest island of Vietnam and also the largest one in the 22 islands here. The clear sea water, peaceful streams, and diverse seafood are great advantages of Phu Quoc tourism.
How to travel
Plane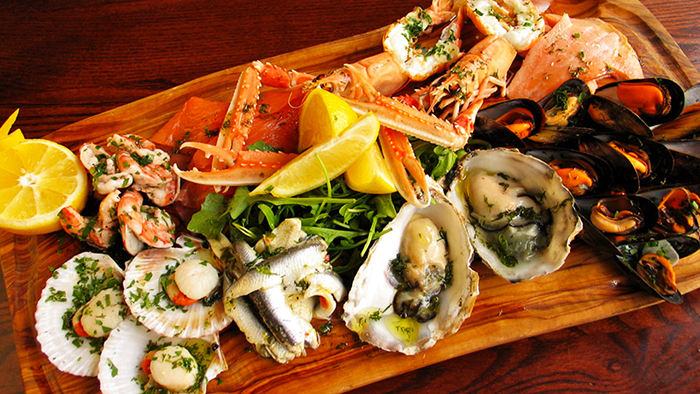 The tasty seafood in Phu Quoc
If you are from north or central Vietnam, traveling by plane is appropriate for you, because you will be delivered directly to Phu Quoc airport. Also, today, there are some international flights to Phu Quoc and vice versa, so you can check it out on the internet and buy the ticket.
Passenger bus
From Saigon or Can Tho city, you can save more money by traveling to Phu Quoc by passenger bus. In this option, you will stop at Ha Tien or Rach Gia ferry port and then continue to get on a boat or a ferry to get to Phu Quoc island.
Top attractions in Phu Quoc
Beautiful beaches and islands
Phu Quoc is located in the Gulf of Thailand, so it owns the clear green water along with the stretching white sand and the pristine nature in many islands. Of which, the most popular beaches are Bai Sao, Bai Dai, Long Beach, beaches on Hon Thom island, etc. If you need privacy, you can look for many more quiet beaches on the island such as Bai Khem, Hon Mong Tay, Hon Gam Ghi, and Hon May Rut islands. Also, you can take part in many beach activities like diving in Phu Quoc to see the coral reefs, sunbathing, fishing, chilling, lying on a hammock and reading.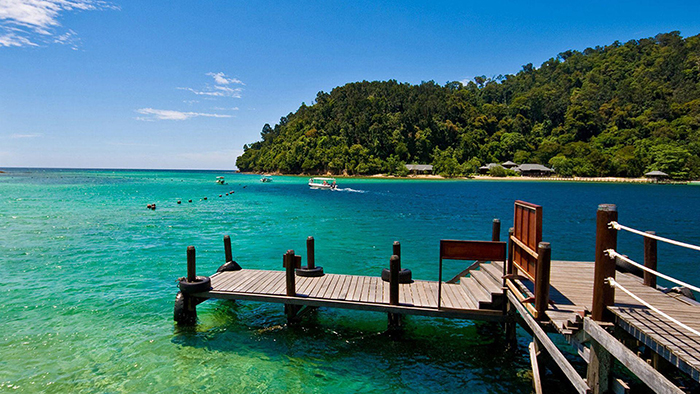 The pristine beauty of Phu Quoc
Traditional villages
In Phu Quoc island, you should not ignore the interesting exploration into the life of the locals in Ham Ninh fishing village, fish sauce village, at the pearl farm, or Khu Tuong pepper garden. Just renting a motorbike, you will have the most wonderful experience in these places.
Sunset on the beach
The glorious beauty of the sunset on Phu Quoc beaches used to be considered a masterpiece in the world, of which you can admire it at Mui Ganh Dau, Dinh Cau temple, or in Ham Ninh fishing village.
Night market
Resorts on Phu Quoc island
Phu Quoc by night is no less vibrant than many beach cities of Halong, Vung Tau, or Nha Trang with the famous Phu Quoc night market. The market opens from 5.00 PM to about 9.00-10.00 PM, attracting a huge number of travelers to visit, especially the foreigners. Apart from many handicraft souvenirs, accessories, pearls, and clothes, the diverse heaven of fresh and tasty seafood here has made the night market so popular in spite of its fairly expensive price.
Fresh seafood
The diversity, freshness, and deliciousness of seafood in Phu Quoc are indisputable. From crabs, squids, lobsters, king crabs, fish to oysters, sea snails, etc, they can be processed into grilled, steamed, fried seafood, or cooked with noodle, salads, hot pot, etc. To taste the most delicious dishes of seafood, you should go to Duong Dong town, Dinh Cau night market, or the beach of Bai Khem, Mui Ganh Dau, and Ham Ninh fishing village. Otherwise, to save money, you can buy fresh seafood at Duong Dong market and ask the local people to process for you.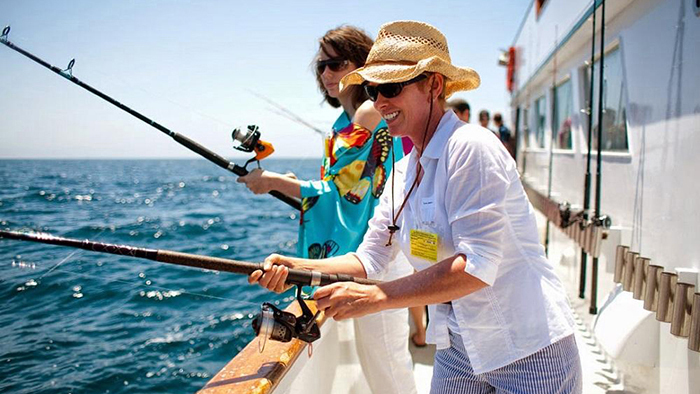 Go fishing in Phu Quoc
From enjoying the sea atmosphere, exploration of nature and culture to experiencing seafood, Phu Quoc island always meets the expectations of travelers. If you love the place, feel free to contact us or visit our website and don't forget to like, share this article with others. Thank you and hope you will have a wonderful time here.