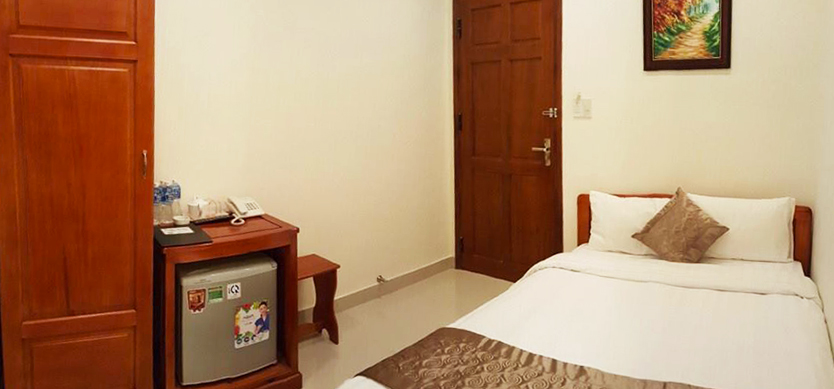 Located in the crowded town of Duong Dong, Hong Hanh hotel Phu Quoc is one choice for you which is comfortable and budget with full of necessary facilities.
Information
Address: 356 Nguyen Trung Truc, Duong Dong town, Phu Quoc island, Kien Giang, Vietnam
Tel: +84.77.3847708
Fax: +84.77.3847708
Location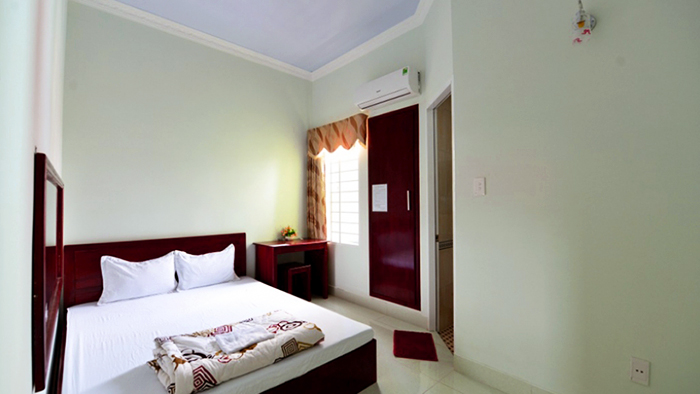 The double room at Hong Hanh hotel
The hotel in Phu Quoc is located in the center of the island, 100 meters to Phu Quoc Airport.
2 hours from Rach Gia ferry port by the high-speed boat or approx. 35 minutes by the airlines reaching Phu Quoc island.
Kien Giang with its very attractive touristic potentials which are inviting tourists to come for visiting and traveling.
Restaurant
The restaurant with Asian food.
Facilities & Service
12 International standard room
Laundry services
Air-con, fan, satellite, IDD phone, and private bathroom with hot shower.
Other services Karaoke
Spacious and safe parking place.
Special discount for long-term, regular guests & group.
Along with many attractions of the pearl Phu Quoc island, the safe and convenient accommodation of Hong Hanh hotel will make your Phu Quoc tours more wonderful than ever. If you need more information, feel free to contact us or visit our website. Thank you.