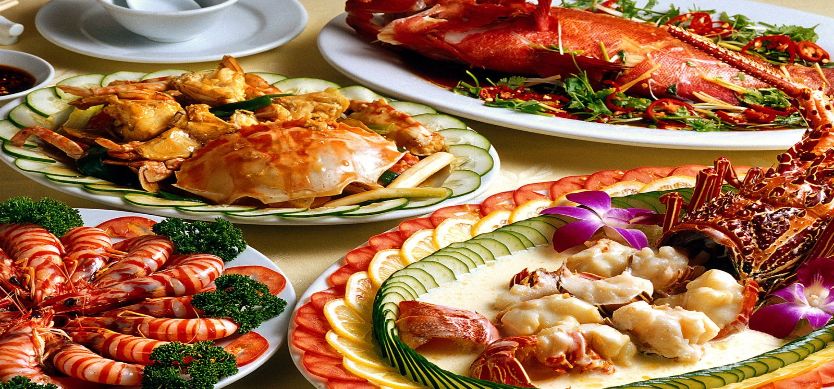 Although Phu Quoc is just an island, there is no lack of food in here.
Moreover, Phu Quoc food is very diverse with tons of different cooking recipes for your taste. So, don't worry if you are a picky eater.
In this article, we will provide you with a list of top choices. Hopefully, your trip will be more memorable and interesting than ever.
Top 6 delicious restaurants in Phu Quoc
Pizza Regina
Ot Ngot Seafood restaurant
Huynh Nhu Com Tam restaurant
Laughing Pho restaurant
Crab House
Ocean Bar and Grill
Pizza Regina
Address: 104 Tran Hung Dao, Duong Dong
Open time: 3:00 pm - 11:00 pm
Being opposite Bun Quay restaurant at Bach Dang Park, Pizza Regina is a favorite restaurant for both locals and tourists. The most famous as well as a delicious dish here is of course pizza with the price varies from 80.000 VND to 100.000 VND. Praised as the most delicious pizza restaurant in Phu Quoc, let's visit this restaurant if you have a chance to Phu Quoc island.
Ot Ngot Seafood restaurant
Address: 129 Tran Hung Dao, Duong Dong
Open time: 5:00 pm - 10:00 pm
With only 40.000 - 100.000 VND, you can have fill full your stomach at Ot Ngot restaurant. Located in Tran Hung Dao street, Ot Ngot Seafood restaurant has a varied menu with a lot of fresh kinds of seafood. Especially, most of the guests coming to the restaurant is foreign tourists, because the favor of food here is familiar with them.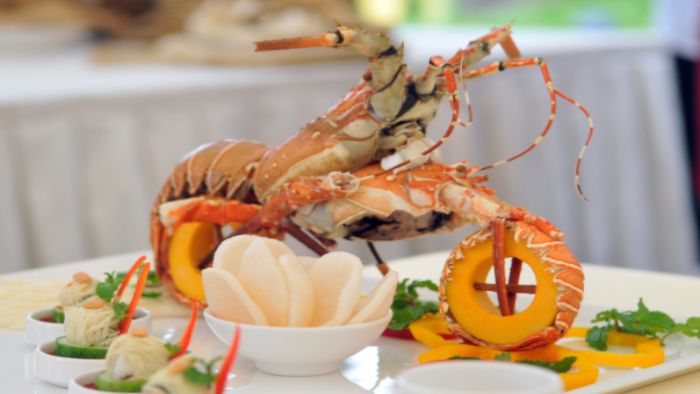 Ot Ngot Seafood restaurant
Huynh Nhu Com Tam restaurant
Address: 42 Nguyen Trai, Duong Dong
Open time: 6:30 am - 9:00 pm
Anyone who goes to Phu Quoc island district must also enjoy "com tam" once. And one of the restaurants serving fragrant, delicious "com tam" is Huynh Nhu restaurant. Every time you come over here in the morning, you can smell fragrantly roasted ribs all over the corner. In addition, the restaurant also has rib rice, bun cha, etc.
Laughing Pho restaurant
Address: 190 Nguyen Trung Truc, Duong Dong
Open time: 6:00 am - 10:00 pm
Going from Nguyen Trung Truc bridge, you run along the road and then you will see Laughing Pho restaurant located on the left side of the road. The restaurant is less than 600 m from Duong Dong market, so if you have time, you can visit the souvenir market.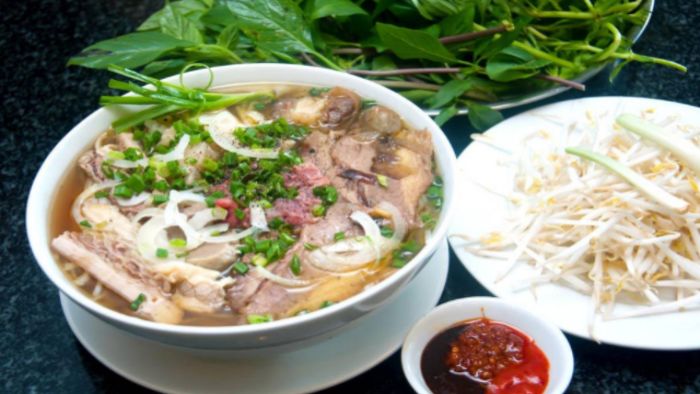 Laughing Pho
Crab House
Address: 1 Tran Hung Dao, Duong Dong
Open time: 10:00 am - 10:00 pm
This restaurant is famous for the delicious dishes made from crabs, if you are a crab fan, you should not ignore this location. All the crabs at Crab House are still fresh and bought from the fishermen. Combined with the unique secret recipes of crabs, it is surely unforgettable to enjoy delicious food here.
Ocean Bar and Grill
Address: Tran Hung Dao, Duong Dong
Open time: 10:00 am - 8:30 pm
The Ocean bar provides excellent service and food. The seafood is fresh and cooked to order whilst the staff is highly trained and attentive. Michelle, the owner, speaks to every customer about their meal and keeps a photo and book of comments from all patrons. Highly recommended.
We hope that with the list of restaurants in Phu Quoc above, you will not worry about your meal and have the funniest time on this island. If you have any questions, please contact us. Thank you!