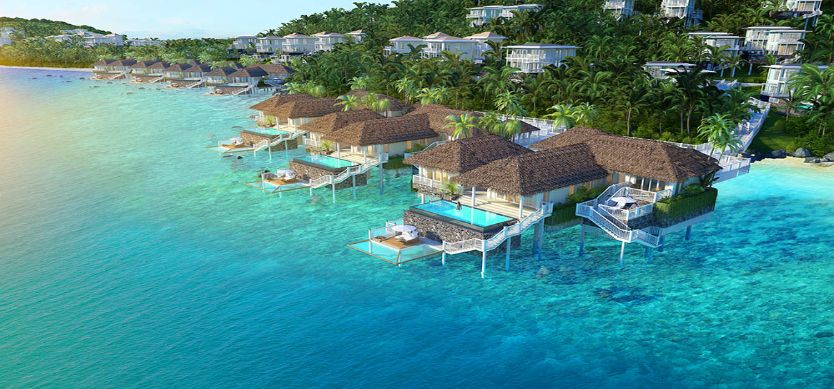 For those who are finding a place to get away and escape the madness of city's life, Phu Quoc is a perfect choice to give your body a vacation as well as lighten up the couple love. So, what it has in Phu Quoc that attracts the attention of tourists, let's follow us to explore.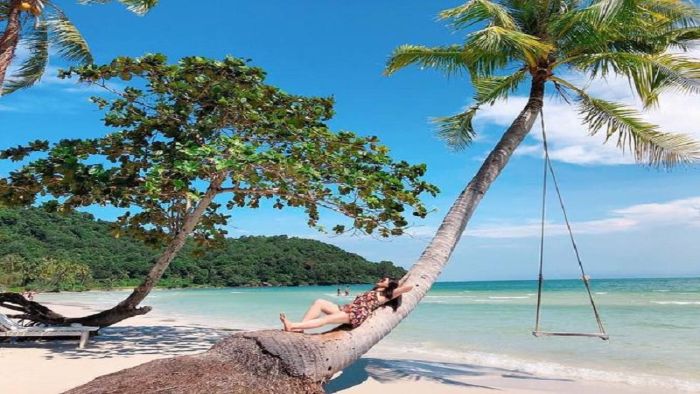 Romantic beach
Romantic experience of a Chinese couple
For the citizens living in the northern part of the world, the new year falls at the end of winter when the weather is still cold. So many people want to find a place warmer and sunnier to enjoy Tet holiday. My girlfriend and I choose to get away and escape the madness of Shanghai during Spring Festival and take Phu Quoc as a destination. Stayed at Thang Loi on super secluded Ong Lang beach. The place had great food (especially the fresh squid) and an almost treehouse feel. In fact, it is not a real tree house but nicely situated at the crest of a gently sloping hill looking through a coconut grove to the ocean. Just a few minutes walk and pass through Bo Resort, suddenly you've got 5km of empty beach in front of you. I mean empty, no bungalows, and often no people.
We just camped at Thang Loi for 6 days, reading books, swimming, chatting with the guests and owner. Sometimes we went into the town once for ice-cream and then ran back to our retreat. Took the swimming trip to give some relevance to the passing of days and found it really enjoyable and not overpriced. We saw a few more islands on the sea and made up our mind that we would jump off some boats, and looked at some coral. They could tell you everything you want to know if you stay at Thang Loi, so we didn't even bother hiring a moto to get away.
Thang Loi resort
Thang Loi resort is just a small resort located quite far from the town center, however, because its position, the landscape around the resort is kind of pristine and untouched. The resort was built in Vietnamese style, the room is like the small hut scattered in the large garden covering of the green trees and fruits. Near the resort is the pristine beach, so you can enjoy the afternoon on the beach. The staff here is highly appreciated because of their friendly and scrupulous. If you want to ask or require anything, don't hesitate to ask them, they are willing to answer as well as help you with a smile.
Thang Loi resort
If you don't know where to go to enjoy the vacation or escape the coldness of winter, don't miss out Phu Quoc. Phu Quoc will help you save the best moments in your lifetime. If you have any questions about Phu Quoc tours or Phu Quoc destinations, let's contact us. Thank you!